Ⅰ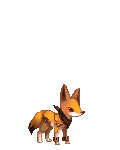 ⅠⅠ
[Comment]
[Add]
[Message]
[Trade]

06/02/12
tool

I will be civil and chivalrous as long as I am given reason to be. I like cute anime girls and video games. Call me Cirqve or whatever.
Don't rip off my cosplays, I know who you are.
I'm a guy, I change my avi's gender all the time don't let that confuse you.
I Enjoy:


Mahou Shoujo Madoka Magica/ Magi: The Labyrinth of Magic/ Shingeki no Kyojin/ Durarara!!/ K Project/ Vocaloid/ Dangan Ronpa/
Kingdom Hearts/ Assassin's Creed/ Final Fantasy XIII/ Pokémon/Skyrim/ Sonic/Legend of Zelda
Supernatural/ Walking Dead/ MLP:FiM/ Breaking Bad/ Once Upon A Time


Currently Playing:


Kingdom Hearts 1.5 and Pokemon X


Main Cosplays:


Judar [Magi] / Izaya Orihara [Durarara!!+Counterparts]/ Roxas [Kingdom Hearts] / Nagito Komaeda [SDR2] / Lightning [FFXIII] /Chihiro Fujisaki [Dangan Ronpa] / Ren Kouha [Magi]/ Vanitas [Kingdom Hearts]

"Since the dawn of human kind, when our ancestors first discovered the killing power of rock and bone, blood has been spilled in the name of everything: from God to justice to simple, psychotic rage."