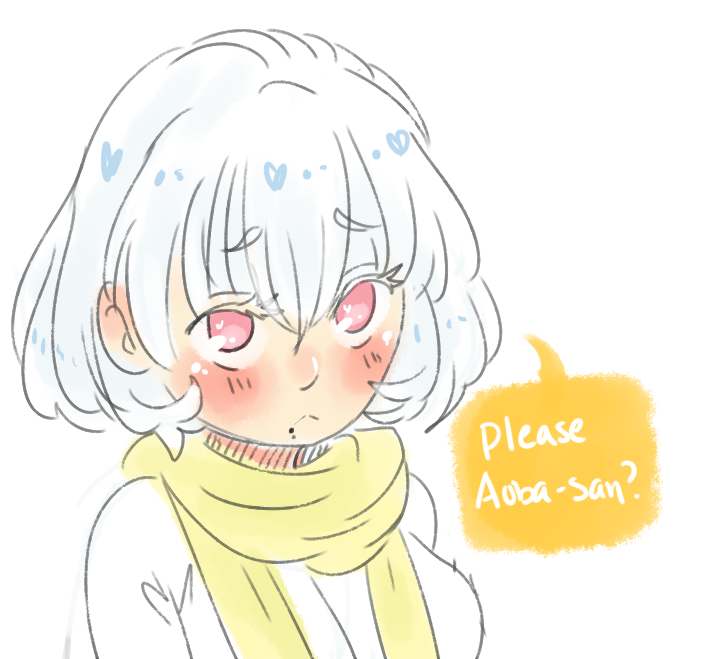 Art on the left by Erikrion
Art on the right by Mr Captain Sir
Other art I got:
By IIForgottenOrgasm
By Beanio
Art by Princess Aurelia
Art by 2P Frankie
Art by M-Ukraine
Art by Morbiferous Mouse
Art by Petrichoral
Talk to me!
Become buddies!
Privately Chat
About Hiyoko
Hey hey.
This is my main account on Gaia. My name is Mai or Maige. I do some light roleplay on here, I mostly use this account for other things now, chatting to friends and such. I love Hatoful Boyfriend, My Little Pony, Littlest Pet Shop, books, InuYasha, Dangan Ronpa, Corpse Party, South Park, Redwall, Moomin and tons of other things. Particularly deer and sheep.
Drop me a PM or comment sometime, whether it's a chat or a roleplay!
I'm currently mainly roleplaying and cosplaying as Hiyoko Tousaka from Hatoful Boyfriend (you'll know I'm her if I have a bird with my avatar); I also do cosplays/roleplays of other video game characters (mostly fem!clear from Dramatical Murder), Paw avis, and Soma and Grell from Kuroshitsuji. You'll know if I'm OOC if I don't have coloured text; Hiyoko's text is orange.
also, thank you to anyone who ever donated items or gold to me! You're all seriously so appreciated!