About
Status: Semi-hiatus because of college.
if i can help myself

Chy or Ger. February 16. Twenty years old.
Third year college student. Filipino.

Part-time nerd. Full-time panda.
Socially awkward alt-model with a mousy disposition .
Sweet tooth. Animal lover. Anime maniac.
Insomniac. Amateur photographer.
Dancer. Artist. Gamer. Runner.

An affinity for chewing ice, nailpolish, horror movies,
korean dramas, horror movies, video games,
fanfiction, pastel colors, roller coasters,
contests and nonsensical conversation.

Hates one-armed hugs, peanuts,
marshmallows and sucky internet connection.
Peeved by beggers, hackers, leechers and scammers.

Can't whistle. Doesn't like texting. Can't start a conversation.
Isn't musically inclined but wants to play the violin.
Can't play any sport that includes a ball.

Loves her friends. Spends too much time on the computer.
Loves horror movies but easily gets scared.
Afraid of the dark. Laughs at everything.
Competitive. Forgetful. Clumsy. Introverted. Shy.
A little bit neurotic. Somewhat eccentric. Quite a philanthropic.

I love sending fan signs and making tekteks
so don't be afraid to ask me for one



You'll find me in Zomg or in WG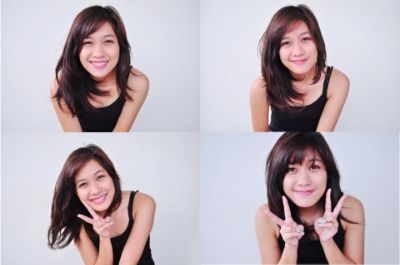 Questing: Zodiacal, Rosamund's Rage, and Israfil's Wings



Thanks to:


earthfirewaterwind20
foreveloveless
PROWLER
LeviaEthel
All anonymous gift givers
















Friends
Viewing 12 of 307 friends
Journal
Avi Art
im not really a journal person so im just gonna put the avi art that i've done here avi art anyone? head - 2k half body - 5k whole body - 10k
Signature
Questing:



Thank you to all anonymous gift givers!
I like giving out fan signs
so don't be afraid to ask for one
WG or Zomg