Chromosexual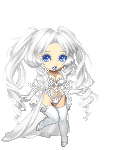 Birthday: 10/21
Me, Myself, and I
Hello! My name is Morgan, but I go by several different names. I'm not really picky about what you call me. I'm seventeen, and I live in the United States of America. I am a sapiosexual, which means that I am attracted to intelligence.
Right now, I'm just trying to get through high school. Thankfully, this is my last year. It's not that I don't like my school… it's just that I am just kind of ready to move on. I'm almost sure everyone has felt that at some point, and I bet a lot of people regret it later. As my grandfather always says, "Don't wish your life away!"
I am a kind-hearted person, but I do have my moments where I can be an absolute wretch to be around. Also, I'm very big on being loyal. This means being loyal to people I care about (my family, my friends, etc.), and expecting loyalty in return. I don't like being lied to or being betrayed.
I love animals, especially of the reptilian persuasion. I have two little musk turtles (Blackberry and Antonio) and a red-eared slider (Po' Boy). Cute, right? I also have two cats. One is small and orange. I named her Jackie, because she reminded me of a little Jack-O-Lantern. She is a Katrina cat. She just showed up under our shed after the storm, and I would read to her every day, until she finally got used to me. She didn't come inside until she became pregnant (which I think stunted her growth, because she barely weighs five pounds). We managed to get rid of the little orange tabbies, but nobody wanted the little muted tortoiseshell. So, we kept her. She is about twice the size of her mother, weighing about eight or nine pounds. I named her Blackfoot, because I named her siblings Navajo and Cherokee. Finally, I have a little homing pigeon named Cher (after Cher Ami, the homing pigeon that saved countless lives during WWI). Cher is all white, and cute as can be! He was a rescue bird – his owner didn't want him anymore, so my friend's aunt scooped him up and put him in a cage. I fell in love with him, and she needed to get rid of him, because nobody could really give him all the attention he needed. After much begging done to my parents, I finally got the go-ahead. Cher was mine. And that is all I have to say about my pets.
I'm very interested in body modification – tattoos, piercings, you name it! I have four ear lobe piercings in the left ear, and three lobe piercings and one cartilage piercing in the right ear. I plan on getting more piercings (and all the tattoos I want) when I turn eighteen (over the span of several years, mind you – I don't want them all at once). All of my tattoos will have meaning. I would like a rose (my grandfather loves them) as my first tattoo, an apple (after a song that helped save my life), a set of steampunk/clockwork wings (because I am a creature of habit, and I work like clockwork), a tortoise shell (because my turtles helped give me something to live for when I was down), and a steampunk/clockwork fleur-de-lis (so I represent my state proudly and, once again, to represent my clock-like personality).
Well, that is all I have to say about me. Please feel free to message or comment. I love meeting new people. So, what are you waiting for? Talk to me!