Chromosexual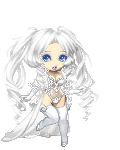 Birthday: 10/21
About
Hello, and welcome to my profile!

You can call me Chromo. I'm eighteen, and I'm a freshman in college.

I am a double major in French and Spanish. I would try to triple major (I'd like to add German to the mix), but I really don't think that's possible. Anyway, I've spoken English for my entire life. When I was in ninth grade, I decided to take a French class - and it changed my life. It led me to find my true passion. Languages. I took it all our year of high school (though I doubled up in the first year, so I technically had five year worth of classes). I took Spanish for two years. I studied Italian and German for one semester each at a local college (I was dual enrolled in high school and college).

I have a lot of animals, and get this - they are

all

my babies. I have a cat named Blackfoot, a homing pigeon named Cher, a red-eared RES turtle named Po' Boy, a musk turtle named Blackberry, and two Gulf Coast box turtles named Tuttle and Toitle.

I really like body modification. I want a VFD eye tattoo, a tattoo that says, "The world is quiet here," an apple tattoo, a music star tattoo, a fox tattoo, an industrial piercing, three reverse helix piercings, and a nose piercing.

I'm gender fluid and pansexual.

I write a lot. Ask to see my writing if you want to. I love critique, because I strive to make my writing better.

Sometimes I draw. I'm not very good yet, but I think that in time, I will get better. Practice makes perfect, right?

I'm actively questing everything on my wishlist.

Questions? Just ask. I don't bite. But please don't just send a friend request without talking to me first. I will decline.