Choco is Drunk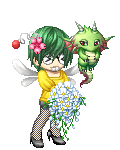 About

Hi there!

My name's Rachel.

I'm deaf and proud.
I can lipread and sign.
P.S. Please be careful what you say about deaf people.




I get on gaia once in a while...if I remember to do so, haha!

*Anything else you want to know?
Ask me..I won't bite. =]



I STRONGLY SUPPORT THE LGBTQ COMMUNITY. :]
heart


Read this quote below, you've probably heard of it before.


"Deaf people can do ANYTHING expect HEAR."

Friends
Viewing 12 of 19 friends