Chii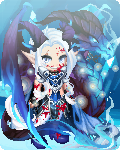 Last Login: 05/09/2016 8:21 pm
Registered: 02/16/2005
Gender: Female
Location: The Ghost Zone
Birthday: 04/23
Occupation: Magical Girl
Interest Tags
Favorite Movies/Anime
Favorite TV Shows
Favorite Reads
Favorite Music/Bands
Hobbies/Interests
Wish List
WHO DIS?
Just a bird loving animation addict living in the middle of the desert.
The name's Chii, I'm 23 and working my a** off.
Signature



734/934
[ Chii | ♀ | ♉ | 23 | AZ ]
[Horridon's Moirail]
[HTTYD Fangirl]
[Detective Conan Fanatic]
[Part Time Meguca]
[Animation addict]

Tumblr
Want a response? Quote me.