Chiisana Tantei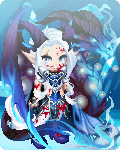 Details
Last Login

11/22/2015 9:42 pm

Total Posts

22071

Posts Per Day

5.61

Member Since

02/16/2005
Location

The Ghost Zone

Occupation

Autobot

Birthday

04/23
---
Interests
Favorite Movies/Anime
Favorite TV Shows
Favorite Reads
Favorite Music/Bands
Hobbies/Interests
About
Chiisana Tantei
!
but you can call me
Chii
I am
22
and live in
Arizona
I tend to space out sometimes.
I love animals and the outdoors, but I never really get out of the house much. I'm a talkative person once I find something to talk about.
People may call me weird, but I take it as a compliment.
I tend to look on the bright side of things.
I'm also often late for things, just ask my friends. I'm very forgetful, especially when it comes to names.
I'm a Big fan of Detective Conan / Case Closed. If you could not tell. I keep up with the English and Japanese releases of the manga. I really need to watch the anime more.
I'm also a fan of Transformers, Madoka Magica, Danny Phantom, Fullmetal Alchemist Brotherhood, My Little Pony: Friendship is Magic and many more.

Friends
Viewing 12 of 71 friends
Journal
Chii's journal
Random stuff, some post styles, titles, the works.
Multimedia
Signature



734/934
[ Chii | ♀ | ♉ | 23 | AZ ]
[Horridon's Moirail]
[HTTYD Fangirl]
[Detective Conan Fanatic]
[Part Time Meguca]
[Animation addict]

Tumblr
Want a response? Quote me.