About
My name is Sakura.
Its a pleasure to meet you! I have a sister on here.
She's very nice and fun to be around. She goes by
- - mizZy_095- -. I also have a brother who goes by
DragoD5 on here. He's awesome and sweet. You can
friend them both. I'm getting a little off track here. Sorry
about that, let me pick up where I left off.
I'm from somewhere in America, and unfortunately, despite my name,
I am not Japanese. I only speak English. I love the rain, drinking tea,
listening to music, writing, and watching movies. I also love to read
mangas, and watch anime from time to time. I am also engaged.
I accept and am happy to make any new friends provided you chat.
However, if you are going to be friends on the idea that I will give you
money, gift you, or donate an item to you, or even if you say you'll talk
but won't, then don't even bother asking to be friends.
Thank you for visiting my profile, and enjoy your day or night!
Depending on your time zone.
Spirits of the Dead
by Edgar Allan Poe
(published 1829)
Thy soul shall find itself alone
'Mid dark thoughts of the grey tomb-stone --
Not one, of all the crowd, to pry
Into thine hour of secrecy:
Be silent in that solitude
Which is not loneliness -- for then
The spirits of the dead who stood
In life before thee are again
In death around thee -- and their will
Shall then overshadow thee: be still.
For the night -- tho' clear -- shall frown --
And the stars shall look not down,
From their high thrones in the Heaven,
With light like Hope to mortals given --
But their red orbs, without beam,
To thy weariness shall seem
As a burning and a fever
Which would cling to thee for ever :
Now are thoughts thou shalt not banish --
Now are visions ne'er to vanish --
From thy spirit shall they pass
No more -- like dew-drop from the grass:
The breeze -- the breath of God -- is still --
And the mist upon the hill
Shadowy -- shadowy -- yet unbroken,
Is a symbol and a token --
How it hangs upon the trees,
A mystery of mysteries! --
A Farewell to False Love
Sir Walter Raleigh
Farewell false love, the oracle of lies,
A mortal foe and enemy to rest,
An envious boy, from whom all cares arise,
A b*****d vile, a beast with rage possessed,
A way of error, a temple full of treason,
In all effects contrary unto reason.
A poisoned serpent covered all with flowers,
Mother of sighs, and murderer of repose,
A sea of sorrows whence are drawn such showers
As moisture lend to every grief that grows;
A school of guile, a net of deep deceit,
A gilded hook that holds a poisoned bait.
A fortress foiled, which reason did defend,
A siren song, a fever of the mind,
A maze wherein affection finds no end,
A raging cloud that runs before the wind,
A substance like the shadow of the sun,
A goal of grief for which the wisest run.
A quenchless fire, a nurse of trembling fear,
A path that leads to peril and mishap,
A true retreat of sorrow and despair,
An idle boy that sleeps in pleasure's lap,
A deep mistrust of that which certain seems,
A hope of that which reason doubtful deems.
Sith* then thy trains my younger years betrayed,[since]
And for my faith ingratitude I find;
And sith repentance hath my wrongs bewrayed*,[revealed]
Whose course was ever contrary to kind*:[nature]
False love, desire, and beauty frail, adieu.
Dead is the root whence all these fancies grew.
Death by Emily Bronte
Death! that struck when I was most confiding
In my certain faith of joy to be -
Strike again, Time's withered branch dividing
From the fresh root of Eternity!
Leaves, upon Time's branch, were growing brightly,
Full of sap, and full of silver dew;
Birds beneath its shelter gathered nightly;
Daily round its flowers the wild bees flew.
Sorrow passed, and plucked the golden blossom;
Guilt stripped off the foliage in its pride;
But, within its parent's kindly bosom,
Flowed for ever Life's restoring-tide.
Little mourned I for the parted gladness,
For the vacant nest and silent song -
Hope was there, and laughed me out of sadness;
Whispering, " Winter will not linger long!"
And, behold! with tenfold increase blessing,
Spring adorned the beauty-burdened spray;
Wind and rain and fervent heat, caressing,
Lavished glory on that second May!
High it rose - no winged grief could sweep it;
Sin was scared to distance with its shine;
Love, and its own life, had power to keep it
From all wrong - from every blight but thine!
Cruel Death! The young leaves droop and languish;
Evening's gentle air may still restore -
No! the morning sunshine mocks my anguish -
Time, for me, must never blossom more!
Strike it down, that other boughs may flourish
Where that perished sapling used to be;
Thus, at least, its mouldering corpse will nourish
That from which it sprung - Eternity.
Dreamland by Edgar Allan Poe
By a route obscure and lonely,
Haunted by ill angels only,
Where an Eidolon, named NIGHT,
On a black throne reigns upright,
I have reached these lands but newly
From an ultimate dim Thule-
From a wild clime that lieth, sublime,
Out of SPACE- out of TIME.
Bottomless vales and boundless floods,
And chasms, and caves, and Titan woods,
With forms that no man can discover
For the tears that drip all over;
Mountains toppling evermore
Into seas without a shore;
Seas that restlessly aspire,
Surging, unto skies of fire;
Lakes that endlessly outspread
Their lone waters- lone and dead,-
Their still waters- still and chilly
With the snows of the lolling lily.
By the lakes that thus outspread
Their lone waters, lone and dead,-
Their sad waters, sad and chilly
With the snows of the lolling lily,-
By the mountains- near the river
Murmuring lowly, murmuring ever,-
By the grey woods,- by the swamp
Where the toad and the newt encamp-
By the dismal tarns and pools
Where dwell the Ghouls,-
By each spot the most unholy-
In each nook most melancholy-
There the traveller meets aghast
Sheeted Memories of the Past-
Shrouded forms that start and sigh
As they pass the wanderer by-
White-robed forms of friends long given,
In agony, to the Earth- and Heaven.
For the heart whose woes are legion
'Tis a peaceful, soothing region-
For the spirit that walks in shadow
'Tis- oh, 'tis an Eldorado!
But the traveller, travelling through it,
May not- dare not openly view it!
Never its mysteries are exposed
To the weak human eye unclosed;
So wills its King, who hath forbid
The uplifting of the fringed lid;
And thus the sad Soul that here passes
Beholds it but through darkened glasses.
By a route obscure and lonely,
Haunted by ill angels only,
Where an Eidolon, named NIGHT,
On a black throne reigns upright,
I have wandered home but newly
From this ultimate dim Thule.
I adopted a cute and cuddly animal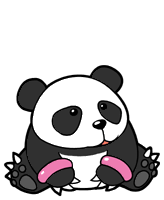 [b]Name: Sweetie
[b]Adoption Date:12/20/10
[b]Likes:Music, Bamboo, owner, to have an attitude
[b]Dislikes:Critical people, rude people, love songs
[b]Hobbies: Listening to music, dancing, Sleeping
[b]Owner: Cherrianne
Adopt One Now!
I ADOPTED A PANDA-DOG!
My name is: Starlight
I'm: 8
I like: My fluffy pillow, my treats, and of course my mistress
I don't like: people who hurt my mistress, having my nap time ruined
My owner is: Cherrianne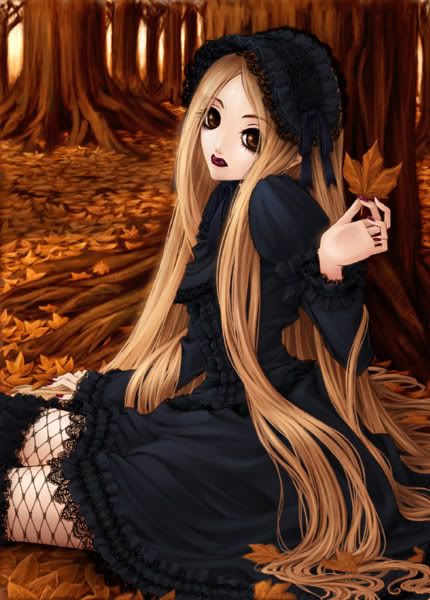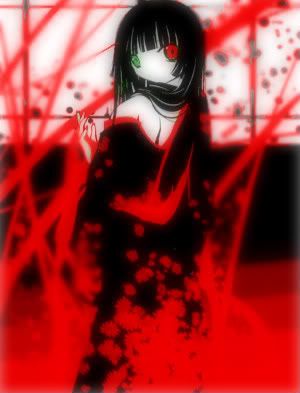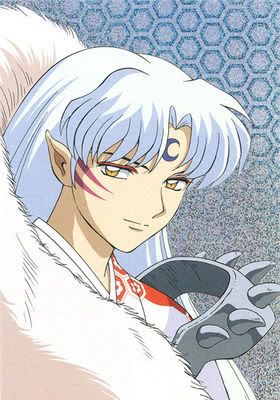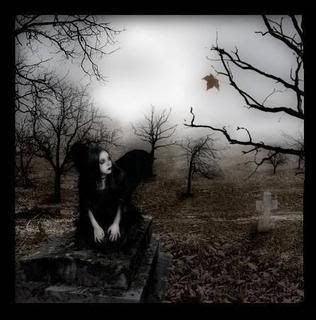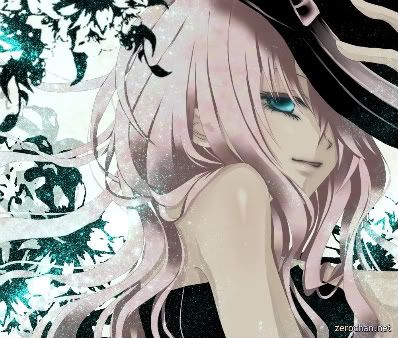 Friends
Viewing 12 of 35 friends
Signature


"Why doesn't the darkness hide the tears that flow?"