Cheerio Cheshire cat xXx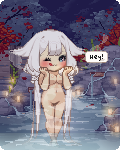 Details
Birthday

06/03
---
Interests
Favorite Movies/Anime
Favorite Reads
Favorite Music/Bands
Hobbies/Interests
About
So, anyways, about me.
Likes:

Reading, yogurt, watermelon, sunny but cold days, being challenged (Through your brain, not physically. I suck at P.E.), fantasy genre, sweets (Anything, they just taste so damn GOOD!), One Piece, Gintama, Pokemon, and Sakura from Naruto. Yeah, that's all I can think of off the top of my head right now...
Dislikes:

Most plotless horror movies, carrots (I like carrots that don't taste like carrots though... does that make sense?), and Math, in general.
Friends
Viewing 12 of 45 friends