About
I suppose i could tell you all there is to know about me. Although whether you understand me or not is entirely up to you. I am a writer, i am a romantic. I enjoy the company of intelligent people and those that have survived meeting the darkest parts of their lives. There is no depth to happiness. Although it is not a waste to experience something so fragile. I let my heart dance to the flow of beautiful words spoken to me by shadows. I can be everything and nothing in my time. And i enjoy every moment. It takes work to learn how to live...dying is easy.

Mourning the death of Halcyon_Nightmare
3/25/07. Never Forgotten.
Signature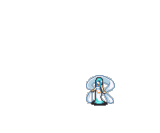 I Am The Chaos Weaver