About
Hello, my name is Casey! I'm in love with drawing, I make love to it daily....so um yeah. Soon, I am an animation major, YEAH!
I'm so excited, you have no ******** idea! Life has been pretty sweet for the most part.
I live on a farm, and yet, am not much of an outdoor person. Only when it's beautiful, will I stroll around the feilds. I love to write, I have a fanfiction profile, if you wish to read my story, my site is http://www.fanfiction.net/~kcdizzydisney, and my first story is a pokemon, so pokemon lovers, COME AROUND!
Obviously you can tell I have an obsesion with KISS. Best band in the world! KIss haters, just stay away! ACE FREHLEY is my favorite of the bunch! If you ever want to talk Kiss just PM me!
Holla, if you've already graduated!
Love, Casey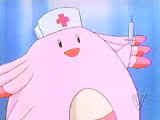 That can't be safe...

I"M SO EXCITED FOR DIAMOND AND PEARL!
Yeah, I don't typically look this sad. I just like the pic!
Journal
My Day!
Yeah!
Rep Classes!
Multimedia
Signature


Watch out! A wild male Chansey appears!