About
I'm in no way fussed about the amount of time I have left to live my life,
I like music, his kisses, tea, the way he smiles at me, the way he holds me, painting, Pablo Neruda, Peonies, John Green Books, F1, Doctor Who, Frozen Yoghurt, Candles, Game of Thrones and Clash of Clans.
I love my boyfriend, James. He's everything and more that I could ever ask for.
I adore my friends, they mean the world to me, the macaroni to my cheese.
I'm not afraid of all the reasons we shouldn't try.
I'm in a constant struggle between wanting to kill myself and wanting to kill everyone else.
I don't use Gaia regularly. I don't care for much and I'm rather unobservant and I don't believe in luck
''We live alone, we die alone, everything else is just an illusion.
Friends
Viewing 12 of 38 friends
Signature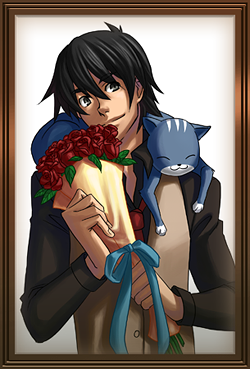 Eeeeeeep.o: