About
- Cel
AND NOW BACK TO YOUR REGULARLY SCHEDULED "ABOUT ME" SECTION. xD
Username: Cellestia. Friends can call me aforementioned name, Celeste, or just Cel.
Likes: Honesty, good friends, sweets, animals, seeing others happy, anime, manga, video games, cosplay/conventions, music, singing/dancing.
Dislikes: People who aren't themselves, dishonesty, rudeness, Gaians who care more for gold than friendship, spicy/bitter foods, lack of hygiene, bad television, people who don't respect each other's religions/beliefs.
Pets: Yes, my dog Lady. She's very cute, like a little stuffed animal. x3
Western zodiac: I'm a Leo. Roar. >D
Religion: Nondenominational Christian, and prooouuud of it.
Age: Sorry, not going to say. But I will say I'm in college. I'm a double major in vocal musical education(like a teacher of private voice) and vocal musical performance(like an opera singer).
Favorites:
Color- Blue
Wild animals- Tigers, foxes, wolves
Food- Pizza, pasta, ramen noodles
Book- Harry Potter and the Prisoner of Azkaban
Country I was born in: Puerto Rico (I'm relatively bilingual, yes). And I'm wanting to learn Japanese and Italian. Even though Italian is almost necessary for a classical vocalist to learn anyway. xD I'm aaaalmost near basic Japanese proficiency though. lol
Wanna learn more? Just comment and ask. If it's not too personal, I'll spill it. :3
Reminder to all: Of course you've probably heard this everywhere, but....ALWAYS FOLLOW THE TERMS OF SERVICE. I may not be a moderator, but I'm NOT afraid to report anyone! So please, respect for respect and mutual benefits for a friendly and fun online community. Thank you all for keeping Gaia Online, the site we love, a safe place for everyone. <3
One last thing: I don't accept random friend requests. Get to know me first! More details in my journal. >>
You all have a lovely day!

~~Cellestia~~
Friends
Viewing 12 of 59 friends
Journal
Cellestia's Super Fun Journal of Mystery
Hi! I'm Cellestia. I love to play video games and I love to explore this site! It's so fun to find new things on this site every day! I'll probably write about video games, books I've read, new shows, etc. You know, stuff like that! I hope I can get
Multimedia
Signature
Vote for my Thief Rikku cosplay entry please?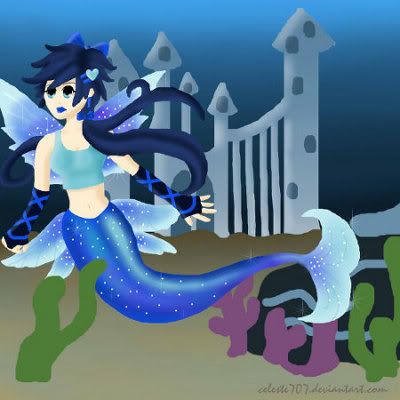 Questing: Golden Laurels, Gaia-sama, Angelic Pendant, Winged Anklets