About
Cassandra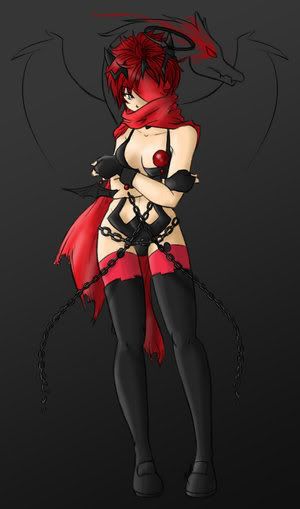 Thank you so much,
Odouri
, for this wonderful portrait!
See more of her art through Deviant Art's
Feyd-RauthA
I'm Me, Sugar
If it's MUSIC make it METAL
I game more than I pray.

THEY s p e a k I l o v e
'Never doubt that a small, group of thoughtful, committed citizens can change the world. Indeed, it is the only thing that ever has.'
Margaret Mead

'It may be necessary temporarily to accept a lesser evil, but one must never label a necessary evil as good.'
Margaret Mead

'Even though the ship may go down, the journey goes on.'
Margaret Mead

'I think extreme heterosexuality is a perversion.'
Margaret Mead

'One of the oldest human needs is having someone to wonder where you are when you don't come home at night.'
Margaret Mead

'We won't have a society if we destroy the environment.'
Margaret Mead

'The oppressed of the earth rising to make their own law.'
Legs Sadovsky

'When you're taught to love everyone, to love your enemies, then what value does that place on love?'
Marilyn Manson
Friends
Viewing 12 of 16 friends
Journal
Where The Lost Ideas Rest
Don't know me? Don't expect to.

Multimedia