About
About me?

Hell.

My name is Kyle.
I'm 20.
I work at Best Buy.
I'm in college.
Workin towards a Computer Science Degree.
Cause I like that kinda crap.
And computers in general are tight.
Video games are great.
So is paintball.
And just driving.
Or hanging out with friends.

I'm from Minnesota.


(land of the cold air.)


And Love it here.

Music is great.
Favorite band is Rise Against.
Favorite Rapper, Slug from Atmosphere.
Some of the crap I like is over in the sidebar to the left.
Or in my media section.

Not sure what else to tell ya.
I guess if you've got questions,
you can go right ahead and ask 'em.



Oh, and this is my pretty car:



And this is my me:


Friends
Viewing 12 of 31 friends
Journal
Kwizard's WordPad
Multimedia
Signature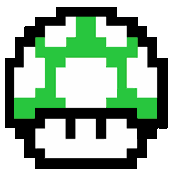 1-up, bitches.