Captian Asshat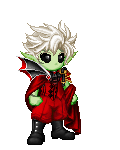 Details
Total Posts

12066

Posts Per Day

3.50

Member Since

08/09/2007
Location

Hell's Pit

Occupation

Dealer
---
Interests
Favorite Movies/Anime
Favorite TV Shows
Favorite Reads
Favorite Music/Bands
Hobbies/Interests
About
I'm
nineteen
23. I'm thinking hard about what I want to do with my life, and only a few things seem good. Currently a photographer, editor, and wannabe graphic artist. I come off very cocky and "trollish" and really don't know when to shut my mouth when I'm certain I'm right. ******** this gets shorter every time I come back to edit it.

Journal
Rantings of A madman.
When I feel like posting a rant or random tidbit, I shall.
Multimedia
Signature
The future is....bleak.