Captain Smily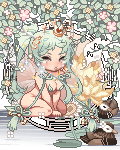 About
This is me when it comes to HW~~~ YAYAY BOOOOHHHH

Now, time to work on hw


I really dont want to though
This has been my night so far


starts at hw.... 'Disappear, go away, be finished!'


Nothing... Wait!

Idea!


If i do this, it will go away! *waits a while... moves hands


its still there!


Oh I know! I'll eat it!


Hw doesn't tast good!
:stare:Hmmmmm... Oh! i know! *Grabs hw and sets it ablaze*


OOoooo look at it burn


ITs Still there!


Alright I've had enough!
*Grabs school bag* Time to get cracking
......... ~five minutes later~

THE END
Journal
My JoUrNaL's!!!!!
My journals can and will be anything i want them to be!!! caution if you hate random i suggest you dont read them!!!
Signature
"
I know, i know,
Just a little bit crazy.
But hey thats me,
and that cat is SOOOO cute!
"