Hello my name is Ash,
I'm a grandma on gaia.
5-24-15.
I started a love/war relationship with this nerd. He holds my trust and deals with me.
Daniel is the most calm person I know and puts me in place.
Words can not explain what this fella does to me <3
I knew from the first day i met him that something could happen. and it did.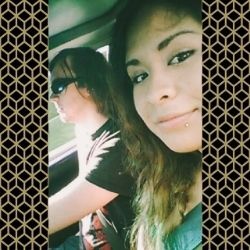 I pay my own bills. I'm a full time student with a job. gg my life.
I do arts. I plays games.
Please don't be afraid to talk to me! I don't bite :c