Capt_Draconn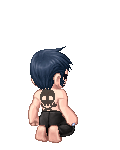 Registered: 06/12/2008
Gender: Male
Location: City of Lost Angels
Birthday: 04/16
Occupation: Adventurer
My Car
My Aquarium
Interest Tags
Favorite Movies/Anime
Favorite TV Shows
Favorite Reads
Favorite Music/Bands
Hobbies/Interests
Coveted Artifacts
Forums
Posts per Day: 0.71
Total Posts: 2232
Here Thar Be Pirates..
blah, blah, blah..
nobody gives a crap.
nothing to see here anyway. Move along.

in the meantime, if I tip your post it's usually because you made me laugh.
I don't have time anymore to stalk anyone. Sorry.
You'll just have to be satisfied with the tip I gave.


Journal
Lazy Gaia Days
What you'll be getting with this purchase..
Signature
kickass art by
faggaf
"
Your Dragons have finished breeding.
"
feel free to add me, GameCenter ID:
Capt.Draconn