About




*~*About me*~*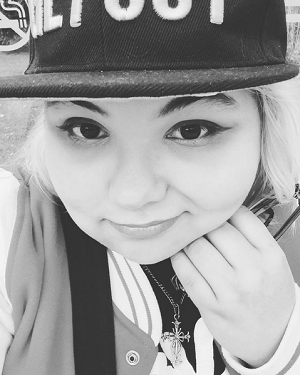 My name is:
I prefer Nim or Hyung. or Hyung-Nim if you can.
I am a:
Bigender
My sexual preference is:
Pansexual. Don't know it? that's what Google is for
I can be:
Very nice at times, but I can also be very mean, it just depends on the person and their attitude.
I have:
Dyslexia, but I try my best with my grammar and spelling.
I am:
Currently Employed, mean I do not spend as much time on gaia as I use to. Espiecally around Christmas
I can speak:
English
I like:
Anime (Top favorites): Tegami bachi, Kyoukai no Kanata, Toradora, 07 ghost, Golden Times, Ano Hana, Angel Beats, Free, Puella Magi Madoka Magica, Immortal rain, Avatar the last airbender, D.gray-man and anything pokemon.
RL shows: Supernatural, Glee, Greys anatomy, Once Upon A Time, How I met Your mother, New Girl, Game Of Thrones.
(British:) DOCTOR WHO, MERLIN, Sherlock, Misfits, and Robinhood
My nerdyist likes: Anything Starkid related, Harry Potter, Startrek (First gen, spock and kirk plz), X-men first class.
Top Movies: Rise Of The Gaurdains, Frozen
Asian Drama's: Hana Kimi (Japanese), Substitute Princess (Korean), Sungkyunkwan Scandal (Korean), Switch Girl (Japanese), Nail Shop Paris (Korean), Shining Inheritance (Korean), Coffee Prince (Korean), Goong (Korean), You're Beautiful (Korean), Boys Before Flowers (Korean), Secret Garden (Korean)
Food: REALLY picky with things I eat.
Hobby's:
I draw anime, Roleplaying, Cosplay.
Dislike: People whom are rude for no reason, Gay haters, stuck up people, anything with Cabadge in it, Hypocrits, art thieves.
Links to me:
Deviantart
Art tumblr
Tegaki e
MAIN Tumblr
Twitter
FOR FACEBOOK YOU HAVE TO ASKA
Avatar art i\'ve received
AVI ART IVE DRAWN FOR PEOPLE
THATS IT FOR NOW



Old Gaia Name:
Melt Your Popsicle
If you knew me, feel free to pm me or add me :3
Thanks for the visit now you can...

Friends
Viewing 12 of 58 friends
Journal
Updates about me
If somthing happens, happy, sad, etc. I will tell you here.
Multimedia
Signature
·自分のこと大嫌い...私は死にたいです·

My art here
My main tumblr here
[/color][/align]