About Myself. D;

The name's Cadaverous Esthete.
Most will just shorten that to Cada or Esthete. It's really your choice. A few other names that I go by are Tragic, Twilight, Esther, and Steve. Yes, I am a girl, I'm not one of those people who have the opposite gender for their avi. They confuse me too, but I learned to live with it. >3> I live in Illinois, but I don't think I'll be living here for long. My family seems to like moving around a lot. D; My birthday is March 4th, don't forget to buy me something, you whores.

Guess what? I looked up my first account so you all would stop asking me when I joined, it was '04. But I was falling in and out of Gaia, so no, I'm not as filthy rich as most '04 people. D;< I'm online all the time, don't be afraid to send me PMs or comment me. I love them both. ;D If you fail to keep in contact, I delete you, it's as simple as that. All further whining on the matter will be ignored. I can no longer donate, a certain SOMEONE has forbidden it, and is currently teaching me to resist the urge to donate. ;3

If you have any further questions, ask. o;
Avi Art.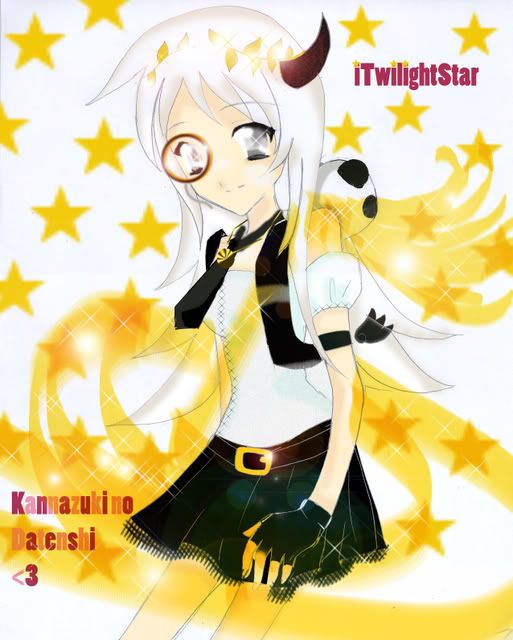 This was not drawn by me. It was drawn by. Kannazuki. Learn how to read. D;<