About




Hey all! Im

C3NTRIC

, nice to meet you!
Im an artist and I've been on gaia since 2004.

If you're interested in a RLC please PM me.

Im 23, hispanic, and very easy to get along with :3
If you have any questions please dont hesitate to ask.

Interested in drawing for me? My character info is HERE
--Shoot me a pm with samples and we'll talk!

Follow me on these sites for more artwork!

I do not do free art unless I opened a thread for it.
I do not accept random friend requests.

Thanks for stopping by!


DO NOT DELETE: FLYING BAT BEAR WEE!
DO NOT DELETE: DJ STATION
DO NOT DELETE: ADD BACKGROUND HOVER
DO NOT DELETE: MSG BACKGROUND HOVER
DO NOT DELETE: TRADE BACKGROUND HOVER
DO NOT DELETE: IGNORE BACKGROUND HOVER
DO NOT DELETE: SKULL LEFT
DO NOT DELETE: SKULL RIGHT
Friends
Viewing 12 of 497 friends
Journal
♥+______C3NTRIC_____+♥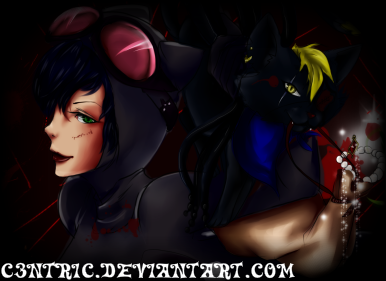 Just stuff that happens to a normal girl like me....wait...nOrMaL? OAO
Multimedia