[♥]V a l e r i a
[♥]V e i n t i - U n o - 1 4 t h J u n i o- F e m e n i n o
[♥]- im from a country named The netherlands So im dutch, Not german :T
[♥]- Im weird, Im a gamer, Im a Latex Pvc Fetish freak,My skin is made of chocolate, Im myself
- The Sex is Clearly, Its nice... Oh and im a girl
- im happy who i am and always will be,
- Im a Very Happy, Sweet ,and Generous Person, That you can trust, i'd never hurt someones feelings.
- Im not a real talker. but more a Listener,
Treat Me Like Garbage and i'll crush your small head into Peanut butter ♥
[♥] My musical interest is very wide, i listen to everything. But there are some things i just don't like as much.
[♥] I like art, Call of duty. shopping, Pvc clothing Yeah i like shiny clothes though, Drawing, pixel art, And my Ps3.
[♥] I play this Bullshit for like 5 years i guess.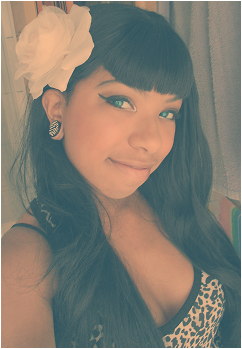 MY Facebook