About
I am always in need of new RP partners. So, PM me if you'd like. I look for semi-lit to literate RolePlayers but will always help a newbie out if requested.
If you'd like to know more about me don't be afraid to ask I won't bite..... Hard. Unless you want me to.
Name: Sabzzz Flan
Age:18
Sexuality: Bi
B-day: november 6th
Grade:12th
Currently: ******** off!!
Religion:Wiccan/ BVB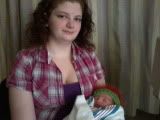 Friends
Viewing 12 of 85 friends
Journal
Sabrina's Journal!!!!
Here are some pics of me...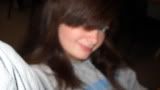 Signature
Quote me for Faster Replies!!
So What We get drunk?
So What We Smoke Weed?
We Just Havin fun
We don't Care Who Sees
So What We Go Out?
That's How it's Supposed To Be
Livin' Young & Wild & Free