About
TRADING

&

MESSAGING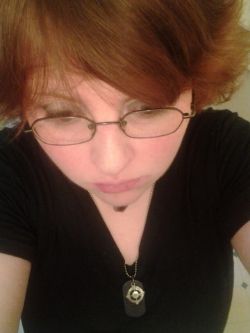 "And if nobody ever hears from me again, we'll be okay. And if nobody ever knows where I am, I won't mind. Coz I'll know where I am, and that's the most important thing." (x)

Hi! I'm Amanda, and I have a stupid crush on a fictional character named Bucky Barnes.

A few things for you to know:
- I will respond to Bucky or Amanda.
- I am 26 years old, and have been on Gaia for 9 years.
- And Bacon Strips is my irl brother.
- I have changed my username a lot.
- I'm a fairly nice person until you get me angry.
- I frequent the CB.
- Yes, my username is partly (quite possibly entirely) Winter Soldier related.
- My Tumblr, for anyone who is curious.
- I like you.
- BrainAche is my girlfriend. Mine, okay? Mine.
- NasaI Sex, Berrysama, This Ball and Chain and azer0th (with BrainAche) are my nerd clique. No, seriously, bro.
- subfuse is my secret boo thang.
- Damned Zombie, Rapscallion Nightmare, FeistyFreakz and Forlorn Toaster are important people to me.
- Tesla Was Robbed will always be an assbutt, but my favorite assbutt.

(✿◕‿◕)


S

T

A

R

-

S

P

A

N

G

L

E

D

I

D

I

O

T

S

.
Friends
Viewing 12 of 77 friends
Journal
Under the Stars
Just a place for random rambling.
Multimedia
Signature
Amanda/Bucky
HEART EYES, ********]



MIGHTY NEED.
1b//40b