About
Im a narcissitic 19 year old, goin to college, workin, enjoyin life. I do have a bit of a soft spot for "scene" girls. Mainly because I enjoy the emo/punkrock lifestyle, but they add the "color" to it.
Ive had 9 years of kendo, so Ill break your legs with a stick if you piss me off. >_> I like to argue...a lot. Only a couple of people will ever win in a arguement against me, and they are usually of the female persuasion, so not much I can do about that. I basically live at Hot Topic, don't buy a whole lot from there, just a good place to...uh...meet people. O 3 O
*********************
Some things I've seen. >_>
Strangest: Huge fat woman in joplin missouri carrying a child upside down while eating a taco.
Sadest: Little 5 year old kid drops his new kitten, it runs into the street and gets splattered before I can grab it....
Most surprising: As a joke, asking a scene girl in hot topic (who had pink hair) if the curtains matched the drapes. Well....they did.lol. Oh, and I wouldnt recommend this line a lot...its caused some trouble. xD
Funniest: Girl laughs at a guy that ran into a clear glass door. She ran into the next set of doors. FAIL.
*********************
I recently started collecting signs. No reason, I just want them. So make them for meh. >_>
B O G G Y P H O B I A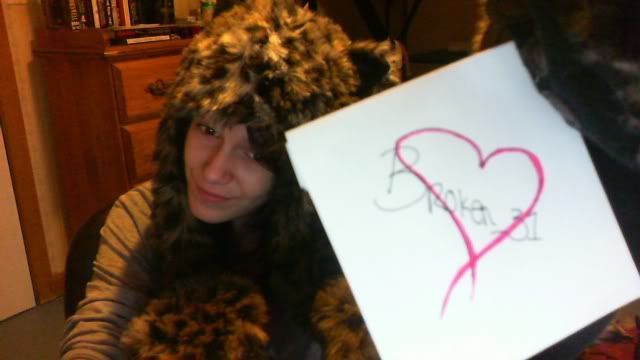 [Crystal] Cotton Tail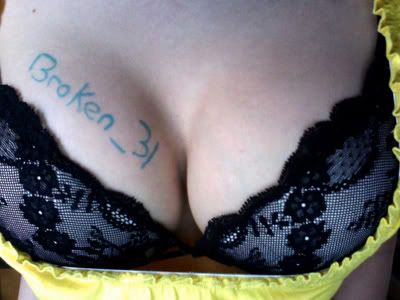 elephanny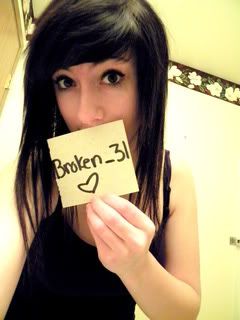 with every beat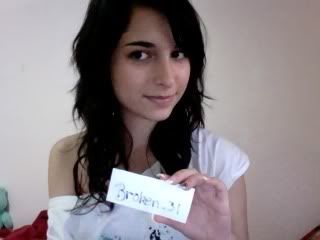 candy unicorns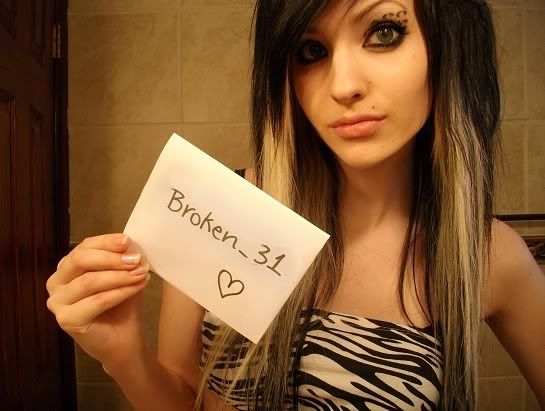 The Lovely Error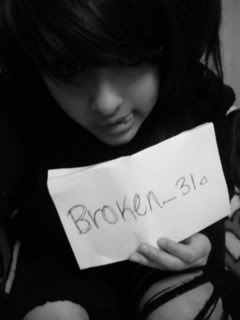 gunsnroseschick89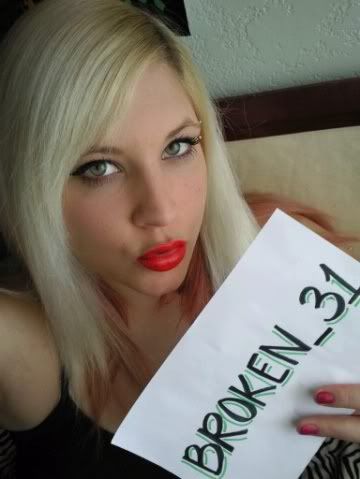 PikkoroXx
Under Serious Attack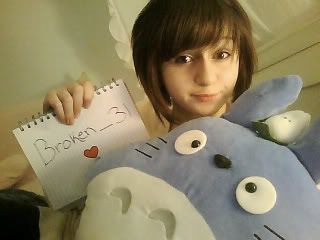 kinkyXpirate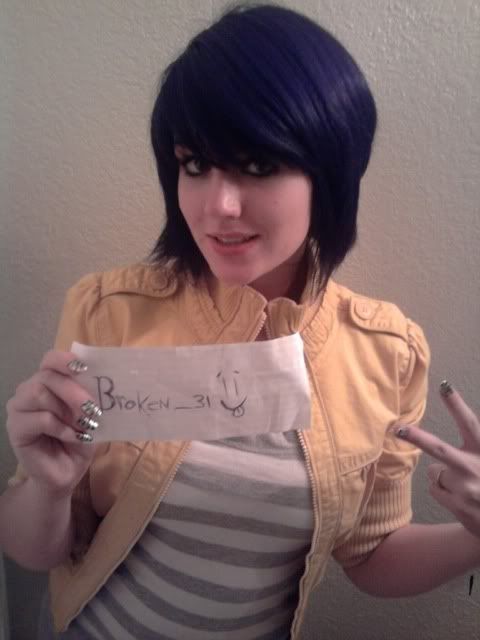 wednesday thursday
YourAverageWhoree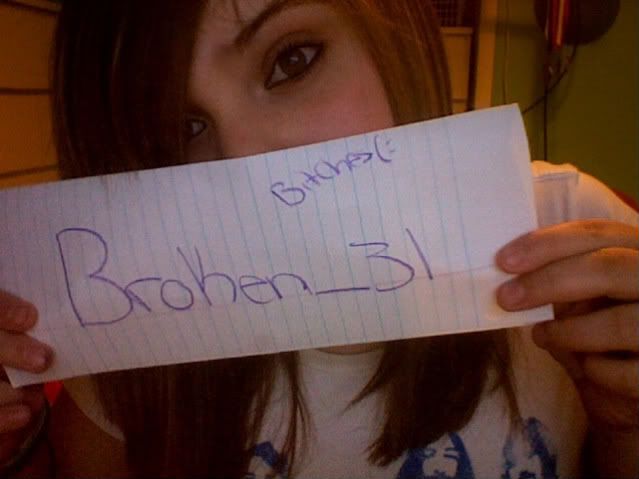 Saylor Lake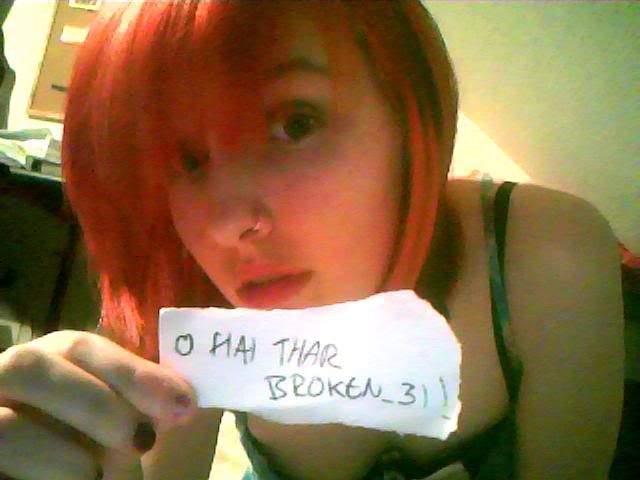 FlamingDaisies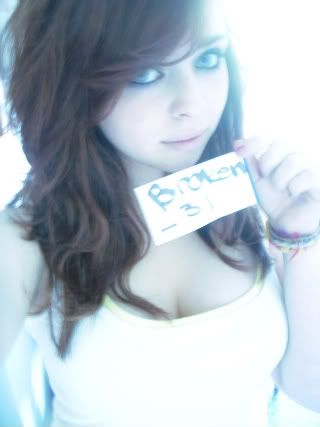 t h a t GH0ST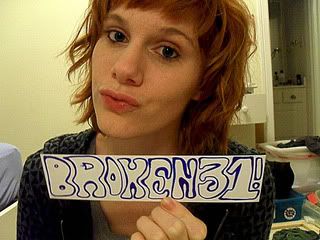 Early Nineties Decor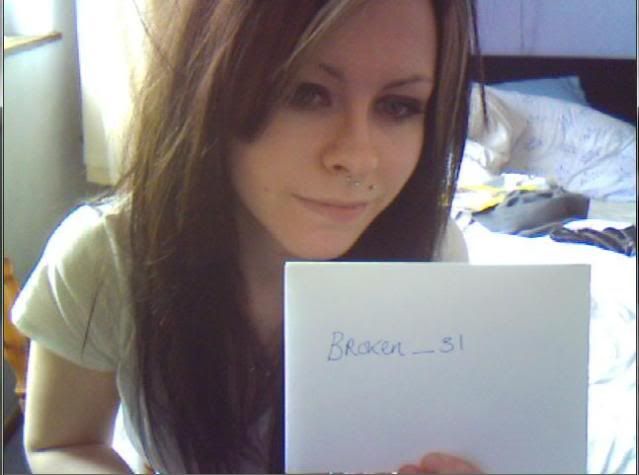 dandiferous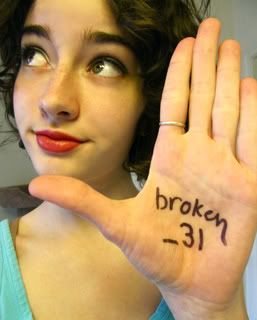 -_Macabre-Misery_-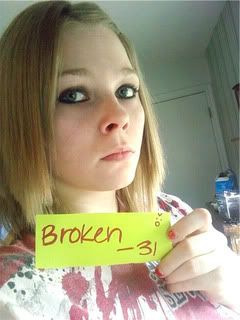 JillSier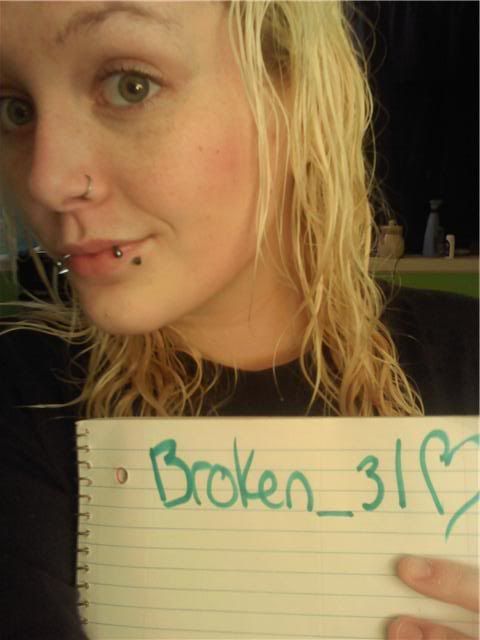 Bobbie Stone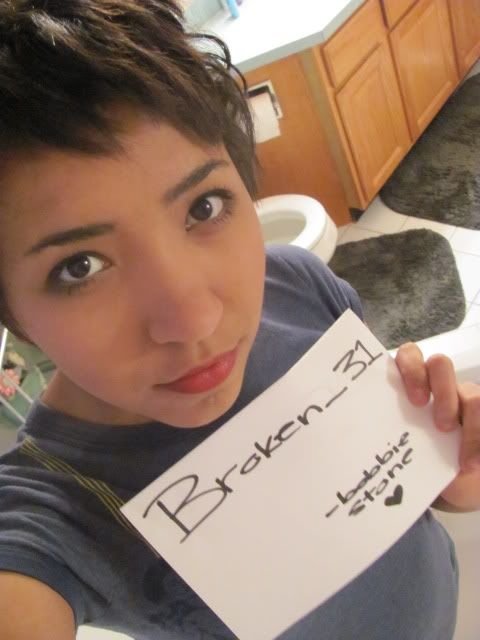 LoliNazi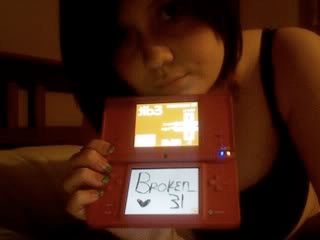 Smashing Heartbeats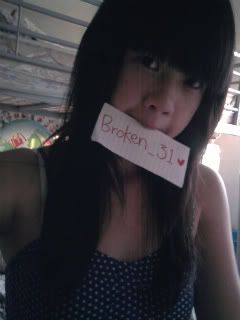 CR4CK KR1ST3N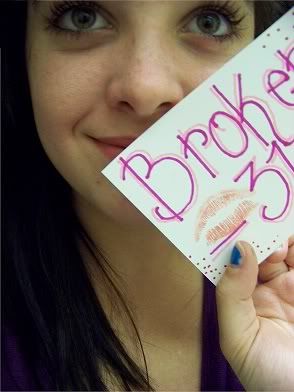 HVYHTRsuckas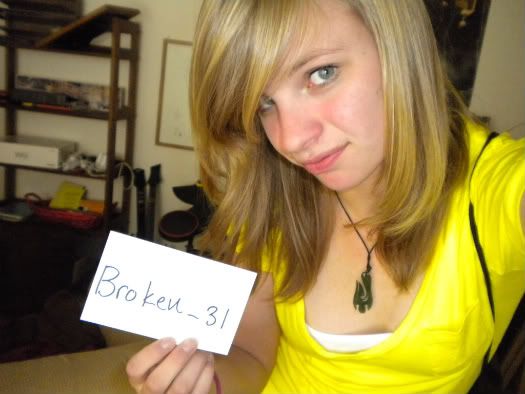 Peach Cigar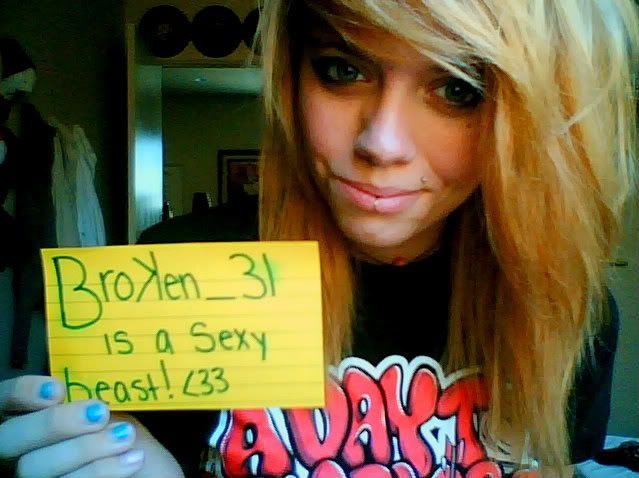 left4alive
Blue-eyed Goat
Beyond All Repair
Killuhtron
daniellehasfreakingrabies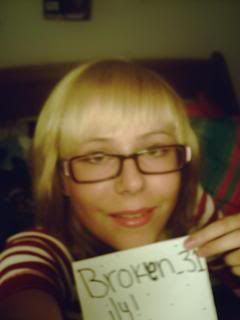 Chocolate Pope
Ill add more crap when I get bored again.
Friends
Viewing 12 of 98 friends
Journal
The Death Note
...
Multimedia
Signature
¥¥¥ Signs? Make them for meh NAO. ¥¥¥
Sign Count: 31