1. Punky
4'11 succubus/angel hybrid with shapeshifting abilities.
white/platinum hair n purple eyes in her natural form.
has a third eye usually concealed on her forehead.
12ft wingspan retractable white angel wings
and another pair of smaller 6ft windspan devil wings attached to her hips, also retractable.
Don't bother asking her full name, she wont give it, she'll just say call me punky er something.
would rather play than fight.
ABILITIES:
can reshape her body to her liking. change colors, texture, etc.
can drain energy from other beings who willingly supply it.
able to convert anything she eats into either mass or energy.
some hand to hand combat skills.
enjoys playing with weapons and picked up some skills by doing so.
can split herself into smaller beings.
(will fill in more laters~)
artsu~
art done by CadetteAlright
art done by G0MD~

art done by wic~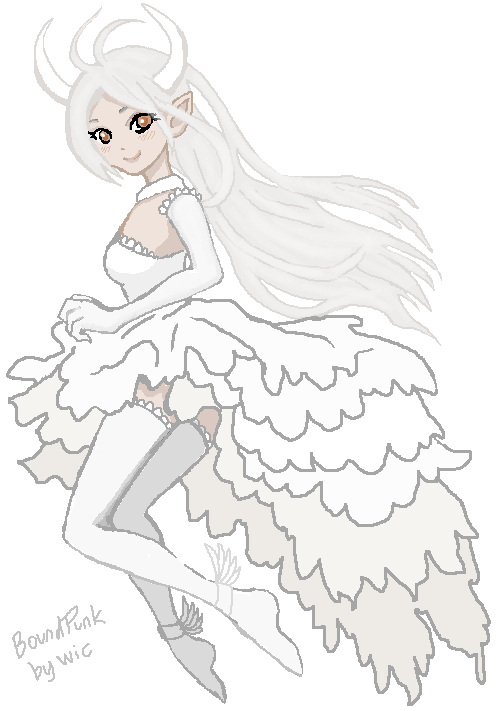 frequent avis/outfits
coming soon~
2. Shepherd
four and a half feet tall, 80lbs.
little white, gold and brown deer girl
no real combat skills
easily startled and cries alot.
only real ability is her healing tears
artsu~
frequent avis'outfits
coming soon~