Dream Wishlist


♥




♥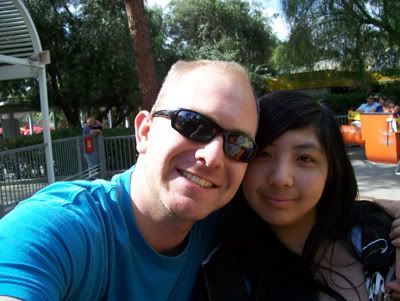 We met in midsummer 2006, as passerby in The Newbie Bar on gaiaonline.com
He was the shy, loyal, perverted ninja. I was the cheerful, air-headed,
happy go lucky catgirl! we still are to this day

It was in late summer 2007 that we actually talked to each other properly.
It was playful, before gradually turning into love

When we realized our love, we had to overcome a certain obstacle:
Long distance relationship. I lived in the UK, he lives in the USA,
so we settled for an online relationship.
In summer 2008, we went into an offline relationship where I actually
flew out to meet him; joining him to the Anime Expo convention, where we
discovered that we do want this relationship to last.

We met again in summer 2009, but it was December 2010 where I was
actually able to live with him for a month, spending Christmas and New Year's
day with him

We really fell in love with each other badly after being in
each others company for so long

So it was heartbreaking when I had to
go back to the UK.
We don't need drama to keep our relationship alive, all drama does is cause
heartache to each other. There is no reason to bring outsiders to solve our
problems, we talk about the problems and solve it together; as a couple should.
This builds the trust and bond and our love together even more

That is why, to this day, we're still madly in love with each other

Long distance relationship is a pain, but it is worth it when we got
a love like this



Distance does not matter, when two hearts are loyal to one another