boja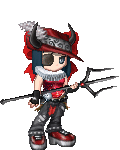 Details
Last Login

04/02/2013 9:35 pm

Total Posts

6539

Posts Per Day

1.37

Member Since

09/20/2004
Location

Where distance doesn't matter

Occupation

WHAT

Gender

Female

Website
About

I can't go back to yesterday - because I was a different person then.







I've been on gaia since September 20, 2004, but I wish I was on here earlier because I knew it existed somewhere in July '04.
Ummmuumumumum. I like writing poetry and stories and stuff and I like math and literature and all that dandydoodleooo~



I draw.
and play Video games.
uhh.. that's it I guess :DDDDDDD

immuHAX: EVERYONE'S KOOKOO FOR COCO KAT




I want this.
And I will get this. When I get the money from the art auction.
:3 WHICH WILL BE WHEN SICKGLAMOUR ACCEPTS THE TRADE. ; ;
Ahahahahaha too bad she never paid me, bid on other auctions, and then got perma'd








_
_
_
_
_


¯
¯
¯
¯
¯


My humeral Neck fracture is sexy, no?





I'm starting to get interested in gaia again, which is ******** lame because I'm just gonna get disappointed due to the extreme faggotry* that occurs here.


Might I state for the record that using "f*****t" as a derogatory term for a homosexual is stupid and is not the connotation I link with the word.
Friends
Viewing 12 of 49 friends
Journal
Atramentous Clock Chimes
I'm gonna wait for the time when the future returns this blue star.
Multimedia
Signature
Without remembering even how to remember



I raised my eyes to the sky and opened them wide