About
"A negative mind will
never give you a positive life."
Alias:
Semira Evonette
Age:
26
Gender:
Female
Martial Status:
Single and lesbian
In the end, people will judge you anyway.
Don't live your life impressing others. Live your life impressing yourself.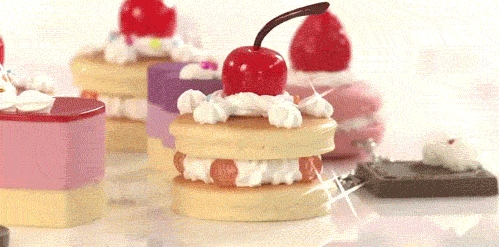 Vmin. Anime delinquents. Autumn. Winter. Adventure. Nature. Animals. Animal rights. Camping. Anime. Manga. Cosplay. Anime conventions. Music. Pain. BDSM. Dominant women. Horror and gore. Guro. Jack Daniels. Desserts. Candy. Knives. Gardening. Video games. Shopping. Plushies. Storms. Confidence. Spike from Buffy the Vampire Slayer. Making jewelry. Sports. Dancing. Photography. [WWE] The Shield. Astrology. Visual Kei. Fashion. Cosmetology. Candles. Fireworks. Cooking. Dita Von Teese. Harley Davidson. Pagan. Witchcraft, and Wiccan. Paranormal. Abandoned and haunted places. Halloween. Clowns. Psychology. Serial killers. Pinups. Professional wrestling. Health and fitness. Quotes. Positivity. Hippies. Rollerblading. Role-play. Yaoi. Yuri. Art. Culture. Ainu. Hokkaido. Jewelry. Decorations. Cute things. Antiques. Cuddling.
Guys who flirt with me, even though I'm not into guys. People who assume I'm straight. Hunters. Bitches. Bullies. Immaturity. Abuse. Cigarettes. Drugs. Cheaters. Control freaks. Sexists. Pressure. Trolls. Preconception. Liars. Impatience. Furries. Loneliness. People who can not handle someone else's opinion. Too much negativity. Being inside. Insecurities. People who are way too sensitive and on edge all the time. Spiders. Fake people. War. Germs. Lazy people. People who think the world revolves around them. Rules.
☑ I have been a member of Gaia since 11/17/2005.
☑ Kpop addict/ARMY
☑ I am an artist. I like to be creative. I write my own poetry, too.
☑ I am passionate about nature and animals. It's my dream to save them and help those in need. I believe everyone is equal, and they deserve to live just as much as humans do. Nature is my safe place to fall when times get rough.
☑ I am a Switch. (70% submissive. 30% dominant) with a Sadomasochist side.
☑ I am opinionated and blunt. I speak my mind. And I am honest about it!
☑ Sometimes I cosplay male characters on this account. My avatar does not determine my gender. You'll see Izaya, Horo Horo, and all that. I'm up for a Shaman King role-play any time. All you gotta do is ask.
Journal
Enter the Mind of the Corrupted
Multimedia
Signature
You never have to prove your worth to anyone.
Other people's ignorance isn't your responsibility.