About
Hi im Sam but call me Blue.
I like all music exept rap...unless it Tupac and im in my brothers car with the awesome bass.
I love avi art.
And random pms.
I WILL LOVE YOU FOREVER IF YOU GIVE ME TIRES!!!!
Avi Art? Me wants. I give hugs for Avi Art!!!
I have a pocket llama. His name is Joey.



I am in love



Who are my Bestest Friends you ask? well my Bestest friends are Al(Bundy2.0) and Ray(RaMeN22) and Joey(Cryn the Unknown). Love you bestest friends!!!

Well this is me like it or not.


*GASP* PICTURES! i warn you that i look aweful.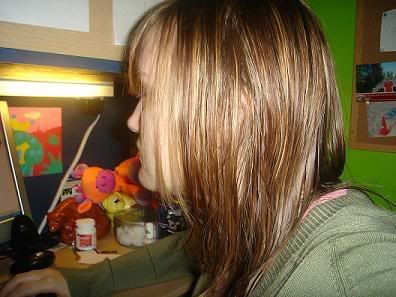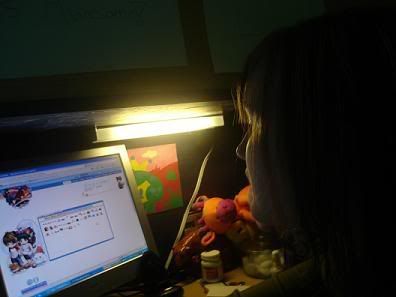 Yay! im changing my Avi in this one!!!

Birthdate: July 18
Birthplace: Edmonton Alberta, CA
Current Location: Edmonton Alberta, CA
Eye Color: Hazy green
Hair Color: Dark blonde
Height: 5"4 or 5"6
Weight: unknown
Piercings: none yet


Tatoos: none yet


Boyfriend/Girlfriend:Had...still want


Overused Phraze: lol...pants
FAVORITES
Food: Pear
Candy: Cant think of one
Number: 100
Color: Green, black, and blood red
Animal: Llama, penguin, panda
Drink: Chocolate milk..mmm
Alcohol Drink: Malibu...i just like the colors of the bottle
Bagel: I dont eat bagels
Letter: o
Body Part on Opposite sex: Arms >.<
This or That
Pepsi or Coke: pepsi
McDonalds or BurgerKing: Burgerking
Strawberry or Watermelon: Strawberry
Hot tea or Ice tea: Ice Tea
Chocolate or Vanilla: Vanilla
Hot Chocolate or Coffee: Coffee
Kiss or Hug: Kiss. More beautiful.
Dog or Cat: Cat
Rap or Punk: Punk
Summer or Winter: winter
Scary Movies or Funny Movies: Scary
Love or Money: Love
YOUR...
Bedtime: dont got one
Most Missed Memory: Too many to say
Best phyiscal feature: Unknown
First Thought Waking Up: *bleh* school
Goal for this year: To find a respectful BF
Best Friends: Al, Ray, Joey
Weakness: Flirting >.<
Fears: Spiders..GAHH! THERES ONE NOW!
Ethnicity: 60% german, 40% scottish
Longest relationship: 6 months
HAVE YOU...
Ever been beaten up: yes
Ever beaten someone up: yes
Ever Shoplifted: yes >.<
Ever Skinny Dipped: Nope
Ever Kissed Opposite sex: yes
Been Dumped Lately: yes
IN A GUY/GIRL
Favorite Eye color: green
Favorite Hair Color: any
Short or Long: any
Height: anything taller than me >.<
Style: not sure
Looks or Personality: personality
Hot or Cute: Either.
Muscular or Really Skinny: Not muscular
RANDOMS
Number of Regrets in the Past: Alot
What country do you want to Visit: Australia
How do you want to Die: Fast but painful
Been to the Mall Lately: Yep
Do you like Thunderstorms: Love them
Get along with your Parents: No...who does?
Health Freak: no
Do you think your Attractive: no..
Believe in Yourself: sometimes
Want to go to College: maybe
Do you Smoke: no
Do you Drink: no...
Shower Daily: what counts as daily?
Been in Love: yes
Do you Sing: yes
Want to get Married: yes
Do you want Children: not my own..owwie
Have your future kids names planned out: maybe
Hate anyone: yep...

brianne




I have Myspace stalkers...it makes me cool

My Family

Quizzes
You Are 47% Addicted to Love



Might as well face it, you're addicted to love.
You've been a fool for love many times - but are you the wiser for it?
Your needs should come first, both in and out of relationships.
Because you're the only one who can look out for yourself!



Are You Addicted to Love?



http://www.blogthings.com/areyouaddictedtolovequiz/



You Are 36% Phobic







Scared? You? Not really. Everyone has a few normal phobias, and you're no exception.
It's okay to be afraid of a few things. You wouldn't be human if you weren't.



How Phobic Are You?



http://www.blogthings.com/howphobicareyouquiz/



Your Emoticon Is Smiling







Right now, you're feeling cheerful and content - without a care in the world.



What Emoticon Best Represents You Right Now?



http://www.blogthings.com/whatemoticonbestrepresentsyourightnowquiz/



You Are Emerald Green







Deep and mysterious, it often seems like no one truly gets you.
Inside, you are very emotional and moody - though you don't let it show.
People usually have a strong reaction to you... profound love or deep hate.
But you can even get those who hate you to come around. There's something naturally harmonious about you.



What Color Green Are You?



http://www.blogthings.com/whatcolorgreenareyouquiz/



You Are 44% Happy







You're definitely a happy person, even though you have your down moments.
You tend to get the most out of life, though there's always some more happiness to be squeezed.



How Happy Are You?



http://www.blogthings.com/howhappyareyouquiz/



What Your Sleeping Position Says



You are calm and rational.
You are also giving and kind - a great friend.
You are easy going and trusting.
However, you are too sensible to fall for mind games.



What Does Your Sleeping Position Say About You?



http://www.blogthings.com/whatdoesyoursleepingpositionsayaboutyouquiz/



The Keys to Your Heart







You are attracted to obedience and warmth.

In love, you feel the most alive when your partner is patient and never willing to give up on you.

You'd like to your lover to think you are stylish and alluring.

You would be forced to break up with someone who was insecure and in constant need of reassurance.

Your ideal relationship is comforting. You crave a relationship where you always feel warmth and love.

Your risk of cheating is zero. You care about society and morality. You would never break a commitment.

You think of marriage something you've always wanted... though you haven't really thought about it.

In this moment, you think of love as something you can get or discard anytime. You're feeling self centered.



What Are The Keys To Your Heart?



http://www.blogthings.com/keystoyourheartquiz/



Your Rising Sign is Sagittarius







Happy and upbeat, you are always optimistic.
Even when you're in a bad mood, people find you friendly.

On the flip side, you're very restless and bored easily.
You've been known to pick fights just for the fun of it.

You've got a great sense of humor and a quirky outlook on life.
Aggressive, wild, and unconventional, no one knows what you're going to do next.



What's Your Rising Sign?



http://www.blogthings.com/whatsyourrisingsignquiz/



Java Chip Frappuccino







You're a caffeine addict and pretty high maintenance about your coffee. There's a good chance that everyone at your Starbucks knows your name.



What Flavor Frappuccino Are You?



http://www.blogthings.com/whatflavorfrappuccinoareyouquiz/



You Are A Lily







You are a nurturer and all around natural therapist.
People see you as their rock. And they are able to depend on you.
You are a soothing influence. You can make people feel better with a few words.
Your caring has more of an impact than even you realize.



What Flower Are You?



http://www.blogthings.com/whatflowerareyouquiz/

Timmy:Thats hefty sandwhich you got there.
Peter:W-what?
Timmy:I said thats a hefty sandwhich you got there.
Peter:Kay.

Sam:Lets get Subway
Caleb:Sure okay..what can you get there?
Sam:Anything and everything...exept for sex
Caleb:GOD DAMMIT!


I TOUCH COOKIES INAPROPRIATELY!!!!!
Friends
Viewing 12 of 79 friends
Journal
Blueberrys Book
Multimedia