About
<3
So...what do you want to know? My real name is Emily Suzanne Watson. I am 38 years old and live in Omaha, NE. I am a
socialist
. I have naturally curly blonde hair with green eyes and a ton of freckles. I have eight tattoos. My ears are at 7/8. I hike a lot. I like to go for long drives. I work at a bakery doing cake decoration and paranormal investigations on the side. ghost hunting! ~ cupcakes!~
I have seven cats. Leeloo, Bella, Jack, Zack, Willow, Spike and Alice.
I'm a Baby VOX and BABYVOX Re.v freak. I love anything and everything about them. My website were one of the main English websites out there. I also used to run websites for the girls who have gone solo and those sites were the most popular English websites for them. I recently had to shut everything down, as it was just costing too much money. Sad face. Sad day.
My favorite color is orange, then almost any blue. I love cats, bunnies, squirrels, fish and greenstuff. My favorite English speaking performers are Lady Gaga and the Barenaked Ladies and I hope to see them before I die (Gaga on August 21st, 2010!!!). I love Ayumi Hamasaki, SweetS, Perfume, H!P (BerryZ Koubou on April 23rd, 2011!!!), Mina, Hanul, Dana, Space A, Skool and more. I love pop music, classical, electronic, techno, ska, punk, metal, hard-core rap, experimental, and more.
I love tv: (no particular order and probably forgot some) 90210, ANTM, 30 Rock, The Office, Parks and Rec, Ghost Adventures, Ancient Aliens, Hoarders, Intervention, King of the Hill, Bones, True Blood, Boardwalk Empire, The Walking Dead, Sons of Anarchy, Breaking Bad, Mad Men. I get a tragedy boner very easily.
Ahhh, books. I always carry a book in my purse. I'm currently reading any true crime books. I'll always love fantasy. Particularly the Drangonlance novels. I have such a soft spot for them all. Then Forgotten Realms. Before I decided I didn't want kids, I always wanted to name my child Kellen, named after Kellen Caldorien from Curse of the Shadowmage. I've read almost every single book by Raymond E. Feist. And who can forget The Wheel of Time? And finally, The Sword of Truth novels. I'm also a fan of Sci-Fi and true crime.
I drink and smoke. I really enjoy being online, hiking, travel, reading and watching tv. I do like anime, but I haven't kept up on it in years, so I'm not a fan of chatting with anime fanatics. <3
ME~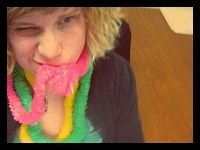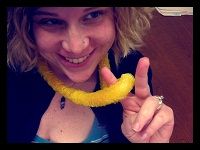 tl;dr
I collect all home items.
Always collecting art. PM me with your samples and details.
No price too high
.
I love random comments and PMs. Who doesn't?
I'm questing the following item


Lady Chimes



My bomb art collection. Rather small, but I only order greatness.

Older art and/or unknown artists (I didn't keep good records in the past):



█

█

█

█

█

█

█

█

█

█

█

█

█

█

█



Some of the best artists around. Credits in most links and...

Kaelel, Lemun, Iris, Siezelle, Moochiie, Yamadaki, Mangacide, Genovieve, Sugarymilk, Bekamonster, SideshowSonata, CherryBlossom112, Lady Roma (x5), Marmalade Nightmare (x3), Tiki San (x2), Black Cherry Milkshake (x2), DJ Lune, iFrong, kiwicrumbles, Nomileaf, Vinyl_Doll, iMew-x, -Nyu-Nya-chan, Hikari_starr, and hinata1618 (x2). Much ♥ to all :3



█

█

█

█

█

█

█

█

█

█

█

█

█

█

█

█

█

█

█

█

█

█

█

█

█

█

█

█

█

█

█

█

█

█



Journal
booyaka
shoop da woop
much ado about a lot