About

Hello there! The name is Kat but you can also call me Kitty. I'm your average girl living in California trying to find her place in this world.
I have many wonderful hobbies such as sewing, drawing, dancing, singing, and acting. I also love collecting figures and plushies.
Currently I'm working on becoming a costume designer. I love sewing and I love making costumes/cosplays!! So I feel it'd be a great career. My dream is to one day own my own costume/cosplay shop where I'd sell all kinds of different costumes, from theater costumes to cosplays!
As for my relationship status, well, you could say I'm in between relationships at the moment. Someone who's sorta been in my life(sorta meaning I've only known him through the internet) for quite a few years has returned in my life and I'm actually really glad he has. I finally got the chance to meet him in person recently and he's amazing. I hope that we can continue to get to know each other and make our bond grow stronger.
Well, that's about everything! Until next time!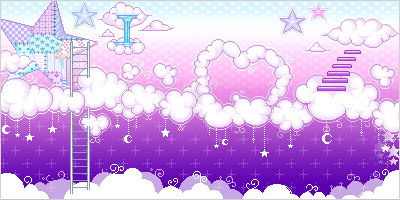 Things Kitty likes:
Shows: Kuroshitsuji, DRAMAtical Murder(anime and game), Hetalia, Sailor Moon, Free!, Love Stage, Lucky Star, Tenchi Muyo, The Melancholy of Haruhi Suzumiya, Oreimo, Love Live, Ah! My Goddess, Fruits Basket, DN Angel, any Kamen Rider series, any Super Sentai series, Once Upon a Time, New Girl, Home Improvement, Will & Grace, Selfie, Hawaii Five-0(current one), The Amazing Race
Movies: Anastasia, Cats Don't Dance, Wreck it Ralph, Big Hero 6, Tarzan, Frozen, Tangled, pretty much any Disney princess movie, Oliver & Company, Fox and the Hound, Lilo & Stitch, The Aristocats, Despicable Me, Balto, Bunraku, any Studio Ghibli movie
Music Artists: Big Bang, Teen Top, Kyary, Yuya Matsushita, GoatBed, Versailles, SuG, Kamijo, LM.C, Arashi, Hey! Say! JUMP, NoB, Yoshiki, Gackt, Joe Inoue, Vocaloid, Dai Hirai, EXO, World Order
Games: Animal Crossing New Leaf, Pokemon X and Alpha Sapphire, Fantasy Life, Tomodachi Life, Capcom vs SNK 2, Final Fantasy III and Revenant Wings, Kirby Squeak Squad, Super Smash Bros Melee, Pokemon Shuffle
Other things: My Little Pony, Care Bears, Rilakkuma, Sanrio, Lil Bub, coffee, bears, Pokemon, owls, Alvin & the Chipmunks, Minions, Uglydolls, Kpop, Jpop, Jrock, Lolita, Visual Kei, Fairy Kei, cats, animals in general, colorful leggings, pink sweaters, yaoi