BLStoner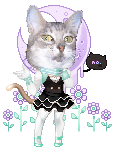 Details
Total Posts

29286

Posts Per Day

9.80
Gender

Male
---
Interests
Favorite Movies/Anime
Favorite TV Shows
Favorite Reads
Favorite Music/Bands
Hobbies/Interests
Friends
Viewing 12 of 127 friends
Journal
My randome stuff.
I'm sure no one cares for this, so. . . .whatever.
Signature
Quote me if you are speaking or roleplaying with me.
I NEVER do RPs using pictures of actual people. Creeps me out.
QUESTING:
Zodiacal: Savagery
Zodiacal: Equinox (Any Gen)
Tendril of the Ocean
Pisces's Warm Bangs
Dear anon gifter(s), I love you for all eternity. Thank you.