BLStoner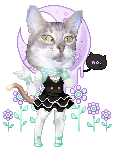 Details
Last Login

11/25/2015 10:19 am

Total Posts

28224

Posts Per Day

10.99
Gender

Male
---
Interests
Favorite Movies/Anime
Favorite TV Shows
Favorite Reads
Favorite Music/Bands
Hobbies/Interests
About
Welcome Ladies and Gentlemen, tonight's special is a human heart.
Such an oddity it maybe, but it feels such love and hate. And it comes in different flavors too, such as:
Ice cold
Black
Golden
Tender
and much more.
So please, do take a seat and let the feast begin. . . . . .
I do art.
Friends
Viewing 12 of 115 friends
Journal
My randome stuff.
I'm sure no one cares for this, so. . . .whatever.
Multimedia
Signature
21/FtM/Weirdest ******** you'll ever meet
Quote me if you are speaking to me.
I like new friends, so feel free to add me.
Roleplays not posted for: x/X