BLStoner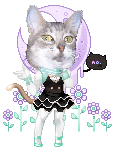 Details
Total Posts

29487

Posts Per Day

8.96
Gender

Male
---
Interests
Favorite Movies/Anime
Favorite TV Shows
Favorite Reads
Favorite Music/Bands
Hobbies/Interests
Friends
Viewing 12 of 130 friends
Journal
My randome stuff.
I'm sure no one cares for this, so. . . .whatever.
Signature
Quote me if you're speaking or RPing with me.
I NEVER RP using pictures of actual people.
I don't use off-site chatrooms and IMs.
If you're going to roleplay with me, be aware I'm under a lot of emotional and mental distress (Though I don't let it show because I'm not a Whiny Wendy), meaning I won't always be able to post when you want me to. Be patient and I'll do my best to reply.