About


Age: 19

Sex: Female

Status: Thanks, but no thanks!

Height: 5'8"

Weight: 165

.:..:..:..:..:..:..:..
Fave Quotes:
- 'Never argue with stupid people. First they bring you down to their level and then they beat you up with experience.'
- 'There is no aphrodisiac like calculated innocence.'
- 'Never look at your friend's companion no matter how straight forward that person is. It pays to ignore thy ********.'
- 'There is always some madness in love, but there is also some reason in madness.'
..:..:..:..:..:..:..:..:..:..:..:..:..:..
My DeviantArt Gallery
MySpace
I love:

My family
Art
Being random
Making new friends
To smile
Singing in the shower
Music
Literature
Singing in the beach with my friends
Watching the sunrise
RPGs
Myself
My friends
A good and hot White Russian
Chocolate
Coffee

..:..:..:..:..:..:..
My loves:

KushielHandsmaiden is my Gaia wife!
Sakurazuka-sama (A.K.A Ho-sama) is my honorary latin whore!
General Cross is my current Gaia-Date! *drools* YAY!
WhiteTyki is my first smoking buddy.
Kurogane Haganemaru is my master... He OWNS me along with Fye -D- Flourite! And I love them to death!
I'm The_Scarlet_Rose's uke!
Friends
Viewing 12 of 56 friends
Multimedia
Signature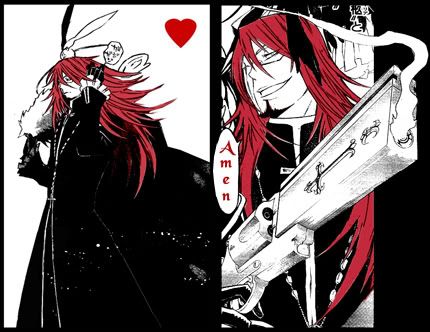 Cross is love!