Bleeding Cyanide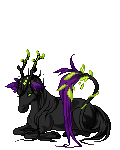 Last Login: 10/09/2016 3:01 pm
Registered: 02/22/2008
Birthday: 11/12
Occupation: Computer Geek
Roxanne
I believe your soul is the essence of your being. This in turn represents you and will be the most important determining factor in which I will base my befriending. I enjoy effervescent, volatile people with vibrant personalities and a brain.
Sinister presences call me Roxxi.
Lithium ~

Thanks Susan! I love it!!

The Silent Room:
By: Walter Sorrells
She picked up a red mouthpiece that was attached to one arm of the chair by a piece of dirty string.
"Open wide," she said.
I didn't move
"Hey I could have Mr. Pardee come in here and knock your teeth out with a hammer," she said.
I opened my mouth.
She put the mouthpiece in. It was gritty and tasted disgusting. Next thing I knew, she had the hood on my head. She grabbed the zipper with her red-nailed fingers.
"Sweet Dreams," She said.
Zipppp. And the world was gone. No sound, no light no sensation, no nothing. From: The Silent Room
Elucidate
A bird with no feathers cannot sail to the skies, like a girl with no memories, she cannot return to the place she once called home.
[center][color=#33CCFF]Ça m'est égal. Je parle le français