About
THE WOMAN
Samara Annalise Tribal, the Replacer Genome.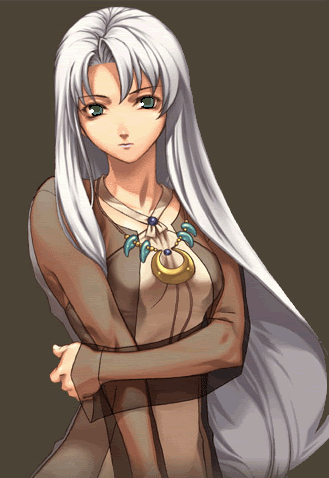 Name: Serial Number: ANGE-726272
Alias: Samara Tribal
Age: 21
Gender: female
Height: 5'3"
Body Type: Well curved, though she currently is slightly sickly looking...
Hair: Silver-grey
Eyes: Indigo
Race: Genome
Class: Mage
Marital Status: Single

Bio: Samara is a very advanced high-level mage, although she doesn't like to fight. She came to this Gaia after her brother and sister went missing. Even though she is still the family black sheep, Samara is a little happier. She is single, with a 15 month old little boy, Liir Tribal. She loves her little sister Nemo very much and she could live with out her Nii-Nii, Gizy. (jk, Giz'

)
About The Lady Behind Belial/Terra/Samara/Niselle (x.x)

Name: Ria Magana
Age:20!
Height:Taller than Kelsey (Nemo)
Weight: HOW DARE YOU ASK.
Hair type and color: Overly curly and black (Luna says it's not, Belial says SHUT UP. IT'S MY HAIR.)
Race: Mexican, Black, German,French...ALL OF EUROPE...Christ..x.x There might be some Japanese or Chinese in there somewhere...
Eyes: Dark Coffee Brown
Bio: Born somewhere in the dark pits of Redmond, Washington, Ria was raised there until she was 11, when she moved to Oregon for a short bit, then moved to Texas, then to AZ where she met Kelsey, and her FORMER lover Faytol-kun (Alexander). Her baby half-brother, Mikey was born there in AZ, two years before she moved BACK to Washington where she is currently, in a sad state, as she misses her most lovely Kelsey terribly x.x. She loves to RP, especially with her Master, Agorna. She is the Mistress of Nemo, for all eternity, no you CANNOT have her! And why is she talking in the third person? O_O.

Tis Moi.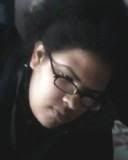 "Lord Mad Hatter/Belial, Seventh General of Sheol, 9th level of Hell, Satan and Lord of the Sin Pride."

You are Zexion! You are a guy not to be messed around with, and there are people who damn well know that. You give people a lot of silent treatment, and have a cold nature about you. You also appear to be mysterious and forge your own schemes behind the Organization's back, great 'Cloaked Schemer'. People call you emo - but that ain't right - you're solid and powerful and may as well be the leader of Organization XIII. Least it's better than a man having a name like Xemnas ~ oh yeah, you're also pretty smart and witty
Take this
quiz
!
[url= http://www.quizilla.com/redirect.php?statsid=18&url=http://www.quizilla.com/]Quizilla[/url] |
Join
|
Make a Quiz
|
More Quizzes
|
Grab Code

Friends
Viewing 12 of 102 friends
Journal
Division of Air
For the fellow otaku, dork and Air head...like me n.n
Multimedia
Signature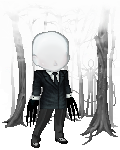 Investigate Further Children