BestRivenPlayerNA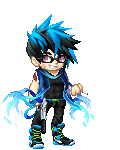 Last Login: 04/27/2015 3:27 pm
Registered: 09/23/2009
Birthday: 07/26
About
The name is Nathan. I play League all the time. And DOTA 2 sometimes. I am twenty. I am in the US Army. And that's about it.
Signature
League All Day. DOTA all night.
Love Your Support!



Wanna play League. PM me for my Summoner.
Support and Top are life.