About

Hello

&
Welcome
to my
page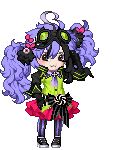 Dream avatar
Achieved.
Not questing items.
Instead helping friends with their item quests.

My name is Mitchell.

I'm 26 years old from the UK.

I wouldn't consider myself an artist but I draw.

4 L00T Clan crew member.
Don't be afraid to talk with me. I'm not real social and some youthful expressions are lost on me; if I take some time responding to you; it means i'm not sure what you meant to say, please give me sometime to respond. I'm fun when you get to know me. I have my own charm.
I do not care whether or not I become popular;
please don't send me your random friend requests
.
Personal Quests:

26/40 lv. 10 zOMG rings

856/1000 market sales