About

"I don't know any perfect people -
only really really flawed people
who are still worth loving."

. . . . ❤ ❤ ❤ . . .

[ A R T ]

"Some people bring out the worst in you, others bring out the best, and then there are those remarkably rare, addictive ones who just bring out the most. Of EVERYTHING."

Hi, I'm not your average girl. I'm short, shy, and stubborn. I tend to talk in circles and usually my ramblings flow on like a river into a big ocean of endless possibilities. You'll never know what to expect. I often forget about my dreams and get distracted by the things that already consume my life. I know when I'm losing myself and I think all the time that I'm already lost. Then the sunrises and I find myself. I find my peace in nature. I have confidence in myself but I'm not afraid to face my imperfections. I feel uncomfortable in a crowd full of strangers. I'm usually quiet and people tend to get the wrong impression. Music is the cure. Turn some on and I'll open up to you. I'm a bit crazy though and some people just don't understand me. I love to love and I dance to feel. I sing to let it all out. From these big blue eyes I see the world different than everyone else. I often come off as pessimistic but I really believe that the world, life, and love are beautiful things.
--



I know one day, all our scars will disappear, like the stars at dawn.
And all of our pain, will fade away when morning comes. And on that day when we look backwards we will see that everything is changed. And all of our trials, will be as milestones on the way.

And as long as we live, every scar is a bridge to someone's broken heart
. . . . ❤ ❤ ❤ . . .



Journal
Beau Coeur
Multimedia
Signature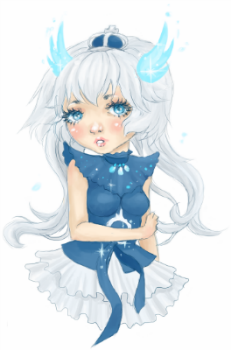 ☆

In the midst of our lives,
we must find the magic
to make our souls soar.

☆