About
here
which focuses on my interests in the lolita fashion, and raving!
heart
Thanks for coming by my profile! I am 23 years old! I am a little raver kandi kid and am addicted to making kandi, music, dancing and making new friends!

I am also very much into the lolita fashion and while I love making my own clothing and accessories, the majority of my closet now a days is brand...mainly because I'm addicted to the brand Baby, the Stars Shine Bright. I like all the styles and don't limit myself to just one type of lolita. Same thing with all the other fashions out there. I pretty much wear a little bit of it all. I don't like to be close-minded and stick to one thing- I want to experience it all (I share this philosophy with the music I listen to as well).
Back in October of '08 I adopted this little guy, Boomer from the Humane Society. He's the sweetest thing in the whole wide world, and I honestly have no idea what I would have done without him. ♥ When I was at a low point in my life, Boomer saved me from my self and depression.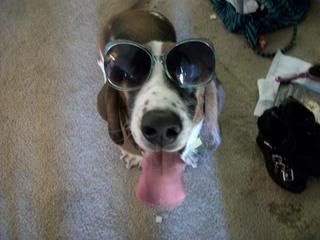 Feel free to add me as your friend, whether your new or old, need help, or need a friend. = )
Friends
Viewing 12 of 142 friends
Journal
2 Cent's Journal of a lot of Things!
A View of EVERYTHIG the Mighty and All-Knowing sees!!!
My random rants of EVERYTHING!!! What ever I feel like! It's MY journal!
Multimedia
Signature