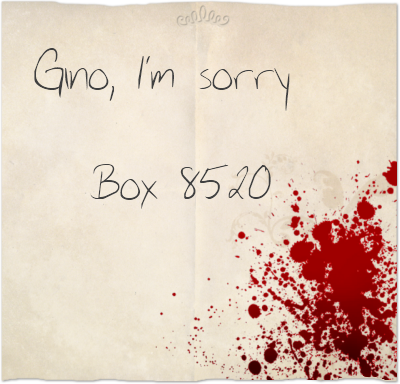 This is Cindy Donovinh with an urgent breaking news bulletin: It appears that, nearly three years after his passing, Johnny K. Gambino is still a rich powerhouse making headlines in Gaian news. A collection of local Gaia treasure hunters have found that, within his final words, was a clue to a lost treasure.

These so-called treasure hunters have decided to release their clues and leads to all viewers, because if it has taken them this long to figure out one clue, the world would never get its hands on this national treasure. We here in the studio have been informed that the clue has led everyone to believe that the treasure is somewhere . . . within Gaia?

Well, this has become a much more daunting task! There's no mystery now as to why the world has looked to brave Gaians in order to find this national treasure. The first clue is there within Gambino's final words; all that's left for you to do is follow it.

This is Cindy Donovinh Reporting live from Gaia 9 Action News.