About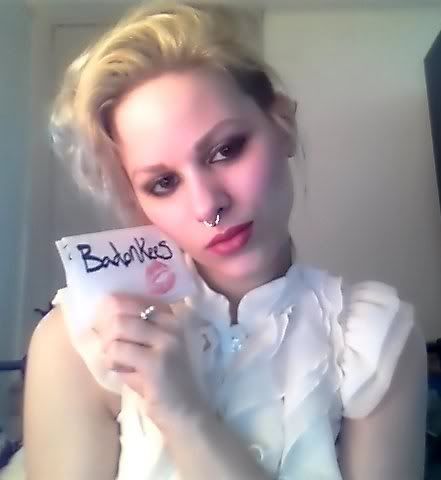 Some luv from
Zombie Spider Friend!!

I'm also officially B R A I N's - Niqqa with brass ballzz.


<<- YOU SEE DAT "FINN THE HUMAN BOY" OVA THURR, B R A I N GAVE ME THAT s**t, THAT MEANS IT'S ******** MAGICAL. BEST GIFT ON GAIA, YA HURD?

(except the ones from my wife, srry B R A I N, those are like 1000000xs more magical, k?

)
Alright, fooz.
Super Hero Badonkees & Co.
Badonkees- Super Heroine
Berrysama
- The Gifter-Badonkees sidekick/ lovely wife c:
RonstoppabIe
- Badonkees right hand man
Renais
- Heavenly Ally powers are extremely mysterious. So divine that, no one has ever seen his face.
Badondy
- Super Hero Badonkees Partner
Super Purple Ninja Monkey
-Toro, Badonkee & Co Ally, women are strangely attracted to him!
Mecha Maid
- Robot Ally! Cleans up rotten villains!
B O O !
- Boo, Badonkees Arch Nemesis!
Dickenson Mcpenistein
- Evil villain, lady snacther.

B R A I N
- Just for the hell of it
One of my works in progress. This is "City Lights," The third single of my first album, hope you enjoy the snippet in my multimedia! <3


Friends
Viewing 12 of 116 friends
Journal
My shizznit
Your mom said she'll be home later..
Whatever I feel like writin', yo.
Multimedia
Signature
Here's my SOUNDCLOUD, I'm an artist, feel free to check out my music.