Regarding Brain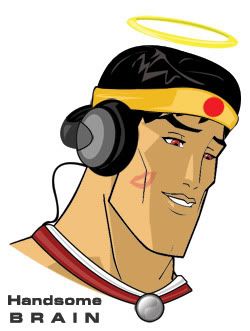 Mi amor Bleikur have the sweetest voice ever!
IMPLYING YOU NEED DONATION IS BEGGING IN MY BOOK, SUCH POSTS or COMMENTS WILL BE IGNORED! I NEVER DONATE TO THOSE WHO ASK. DON'T CARE IF IT'S YOUR BIRTHDAY OR YOUR ZIT DISAPPEARED AND THINK YOU DESERVE A DONATION, PEOPLE WITH ENTITLEMENT MENTALITY ARE OPPROBRIOUS INGRATES.
Consider my activity in Gaia same as those who are in life-support....slowly fading and dying away. This site is boring now, but I still have pending art-related business ties so I have to pop in once in awhile



I R bored...so I is here for a bit --- YAY!!!!!


DON'T ASK FOR PIXELS - GAVE AWAY THE PIXELS I WON'T MISS:





NOTE

: Much of the s**t below is outdated, already gave away halo, bear hat, red minis, minis, dt, djs .. .gawd I don't remember all of them ... but below are stuff I gave away in 2010.... so .. yah




Angelic minis given to female friend (she want to be anonymous)

240M given to established charity called

U T O P I A



NM minis+DT left to my friend

Devon

- a classic victim of selfish "friends", (made him lose his account unfairly) was gonna give him DJs, but i think those two items are enough xD

DT to Roy_mustang something something -- dunno exact username, too long to remember - to help her HALO quest

Approx. 40M gold of donation here and there to deserving questers (remember nobody likes beggars, but we all love to donate to those who work hard for items -- setting up a quest page is HARD WORK!)

My other 03 items including halo, dunno what to do.... maybe art contest for all of them -- but that is for the future (when i have more time for this site, if that ever happens) - comment here and give me ideas, excluding leaving them to you xP
--------------------------------------------------------------------
TAO OF B R A I N:
I like to constantly challenge myself, and seems at first gaining pixel wealth is a challenge. Through hardwork, patience and luck I manage to get to where I am today. I am still exchanging/hoarding/vending to gather all items in gaia that I find challenging to get - not that I need the pixels - I just like to test what I can and cannot do. I am certain everyone can be like me with the right motivation and of course plenty of free time.
EDIT: My new challenge is questing for 9000 trolls ... not for me to buy but for kind gaians to give to me, showing they love teh BRAIN.
PLEASE RESPECT MY WISHES:
DON'T PM or post comment or in my thread(s) asking for donation - I don't donate to those who ask OR imply they need gold.
DON'T PM or post comment asking for tips on what to hoard or how to make gold, I setup a guild for that and took me a lot of time to build it - so please go there and use it (link on sig).
DON'T bother asking me to lend you my items if I never offered it (whether you are going to use it for 1 day or 1 minute)- there are only a handful of people who have that privilege and I don't plan on adding more to that group.
DON'T PM or post comment asking me randomly to be your friend - I have to know you better and longer for me to even consider that (
even if you own a halo
).
DON'T ever ask me to AB your art auction or panty auction or whatever auction, I bid or AB at my own will and most likely I will not do it if you ever ask me.
DON'T ask me what/where to get certain items, there is marketplace and tektek.org for that.
DON'T bother ripping me off with items I am selling or buying - sorry but I'm not an idiot - and I sell cheap at my own free will not because you asked me to.
DON'T take it personally if I didn't respond to your comment, PM or post in threads - I have a short attention span when it comes to forums and I get easily distracted so I tend to disappear randomly without warning.
DON'T be a "regular" suckup, I hate suckups they tend to be annoying, flood my inbox or worst WASTE MY TIME - I often don't say it but I find you all more of a hindrance rather a help - so GET AWAY FROM ME. BUT on
rare
occasions, there are creative suck-ups who do it right and turn it to a LOL-MOMENT --- random gifts come to those who take risks in either offending me or making me laugh.
LASTLY - DON'T insult me by saying I am Devon - geeesh!
And before I forget, I am not interested in any ONLINE RELATIONSHIPS - sorry I am seeing a girl in RL and I dont think she is the type who will be open minded about me RPing as someone's BF in this site.