B E C K Y v2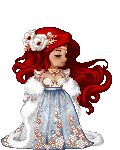 Details
---
Interests
Favorite Movies/Anime
Favorite TV Shows
Favorite Reads
Favorite Music/Bands
Hobbies/Interests
About
I'm the nicest and most innocent girl you'll ever meet.
Call me B. 18, born in November (holla at ya girl). I'm a scorpio. Born and raised in Southern California. I'm a freshman in college.
Places I've Been:
-Singapore
-Canada (made me want to be Canadian)
-The Philippines (a regular)
- U.S (CA, NV, AZ, ND, SD, WY, MT,

--- ---

CO, UT, NM)

TL;DR about me:

- I'm cool if your cool.
- I love traveling.
- Tea enthusiast
- I love nature

Likes:


90s Grunge | Books
Canada | Photography
Tea | Cold Weather
Europe | Nature
Strawberries | Apple Juice



k, bye.
Journal
Poetry & Tea

Signature







You curious?

Wasnt banned
Becky was taken as a username

Art by B O O !