AzuriIl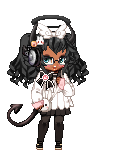 About







Name : J / Azu / f**

Age : Stone age / Ancient

gender: ♂

sign: Aries / Taurus

height : 5'11

Skin: White.

Status;
Taken
I'm pretty gay and not the most friendly person in the entire world but I'm tolerant of most people as long as they don't come at me the wrong way.


I dislike people who act above others and people who take everything everyone says offensive, I dislike feminazis and activists.
I do not smoke weed nor do I drink, but I don't dislike people who do!








Friends
Viewing 12 of 53 friends
Multimedia
Signature
I came here to conquer not to play games.(ꈍᴗꈍ) ♡

Jordan/

CB

drag queen/Douche/MALE/GAY