About me
There is not a lot to tell, I joined a few years back, was banned a few times for being unlawful in the eyes of the Mods. But here I am, back again.
Azuresin13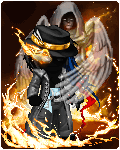 Birthday: 10/31
Equipped List
Signature
I am His Divine Shadow
I am also looking for apprentices.
Journal
inquiries of an insane ghost