About



Follow your mutha ********' dreams...
I don't give a damn if you wanna be a professional ninja turtle...
Be dat s**t...



My older brother -- My older sister
Kyoshirou Kuryoku -- Violette Knight

I am A mutha ********' Monster Hunter!
I am A Switch Axe user.
I play MonHun with Kyoshirou Kuryoku and my cousin.

I don't accept random friend request.
(talk to me and get to know who I am first)

I am:
Human (Disputable)
Male (Disputable?)
more of a listener then a talker (IRL)
Batman
Open-Minded (Feel free to fly your Freak Flag around me or whatevs'!)
A Gamer
An Artist (3/10)
Not the droids you're looking for
A Lurker
A Monster Hunter (SwichAxe/LongSword/Sword&Shield)
A Pokemon Trainer (Loves Ghost/Steel/Water/Psychic/Fairy)
Not that kind of girl (Cuz I'm a guy)
A Brony (Twi/Luna/AppleBloom/Chrysalis)
A Cat owner (Black cat/Adopted/Name: Binks or Binx... haven't gotten him a new color so I haven't decided)
A Writer (2/10)



I has a New Nintendo 3ds with:
Monster hunter 4 Ultimate
Pokemon omega ruby



Friends
Viewing 12 of 14 friends
Journal
Random Stuff
~read the title~
Signature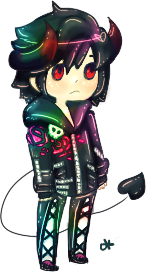 All hail the glow cloud!