azer0th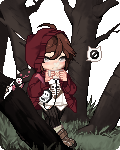 About
i'm ari, and I'm a professional magical girl
side profression as a time lord
i play world of warcraft, a lot
anime and manga consume my life
i love cute little dodads and shopping
crazy cat lady
talk to me about things!

Friends
Viewing 12 of 51 friends
Multimedia
Signature

hi I'm ari hello.
summoner name: AriiiBerry, come play with me!
REFLECTIVE PROPERTY IS A SHITLORD
questing: CUTE s**t MY INVO IS SO TINY