About
Hello everyone, I am Axxell101. I am a Regular in the Pokemon forum and on occasion the Extended Discussion forum. I play guitar and sing lead vocals in a musical project called Alpha Strike. I play Pokemon and Final Fantasy, but mostly Pokemon. I am an avid history lover and plan on majoring in History when I go to college. I love to read, just about anything will do. I am a very intelligent person when I want to be, but most of the time I would rather be having fun or playing an instrument. That's about all I have to say for now, so if you want to know more, drop me a PM.
Axxell101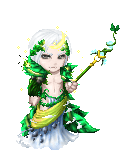 Last Login: 01/02/2016 4:26 am
Gender: Male
Birthday: 05/09
Signature
I am Axxell101. Want to battle?
Pokemon Black Friend code: 4942 6345 4265
Pokemon HeartGold Friend Code: 1892 5149 6354
Check out The New League!


Interests
Favorite Movies/Anime
Favorite TV Shows
Favorite Reads
Favorite Music/Bands
Hobbies/Interests