About
Age: 18
Grade: None, soon to be freshman at Western Washington University
Occupation: Unemployed College student
I'm a weird guy. Or at least that's what I'm told.
I simply adore the Dune novels, or at least the original six, and love to read. My favority board game is Chess and I'm currently first board and president of the Chess club at my school (I'm such a nerd).
As I graduated this year I plan to be going to college in september.
I have been accepted into Western Washington University. I will be moving to Bellingham Washington to live on campus on the 24th of september. I love the place and as I will be living on my own I will be experiencing many new things. I honestly haven't been more psyched since I went to Europe.
I do draw, but it's rarely good. I may link to my photobucket images if I feel like it, but like I said my art isn't anything amazing.
Not to often am I often do I post my picture, but just so people can see it if they want to here I am.
More to come . . .
P.S. I'm slow when it comes to answering PMs. And if it's about my sig, I'm always thankful for compliments on it, even if I don't respond.

Thank you all who have given me art.
Friends
Viewing 12 of 88 friends
Journal
Atreides 0's Journal
This is basically a compilation of completely random crap. Feel free to comment.
Multimedia
Signature
Gene Starwind
GTFO
Harkonnen
n00b
surprised
I am your GD Logic King.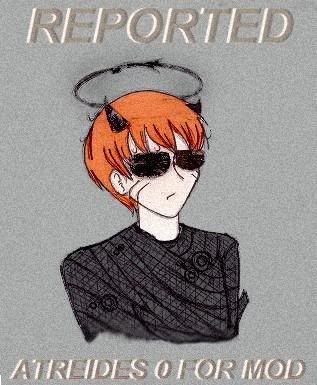 Mr. Bush taking a break while I reassess my political views.